Channel solutions
Boost sales with an omnichannel presence
Connect your brand with your retailers, partners and affiliates
With the excentos channel solution, your Product Guides are integrated into as many digital contact points in the buying journey of your end customers as you like.

The contact points can be e.g. brand websites of every market, partner webshops, affiliate websites, comparison websites and many more. You and your channel partners will benefit from higher revenues, and additionally, increase retailer loyalty.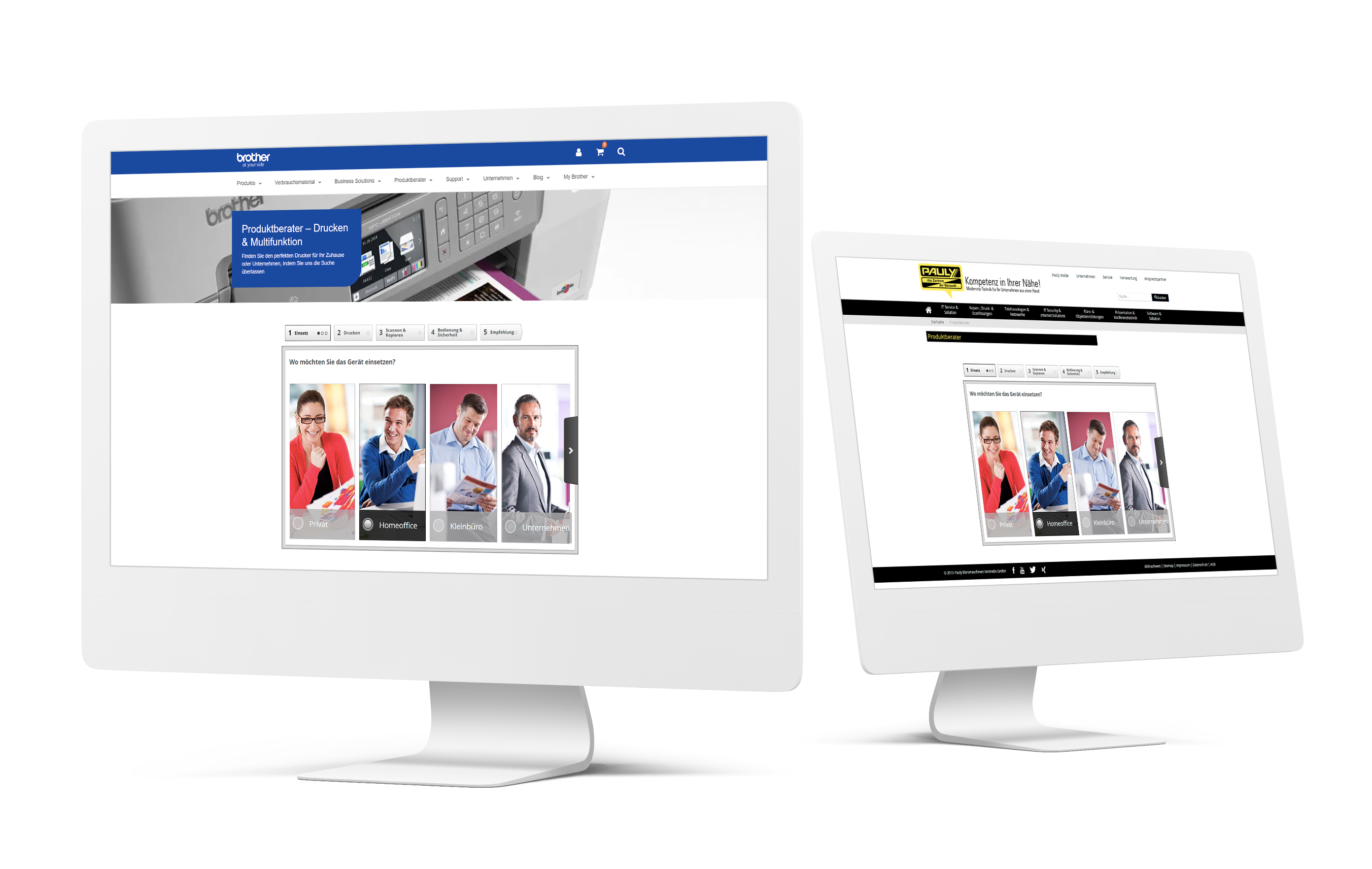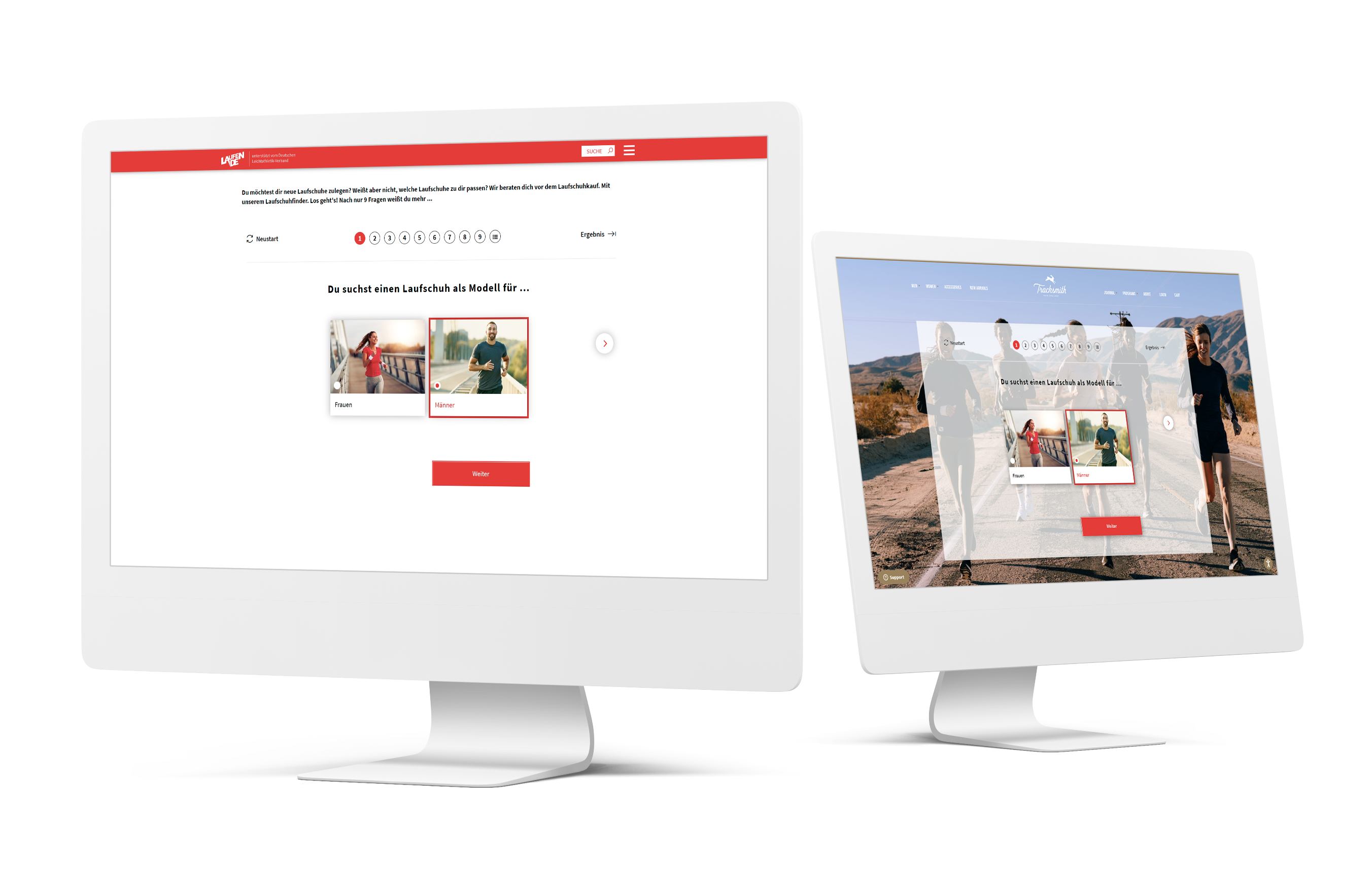 Convincing arguments at
every point of sale
The channel solution allows you to streamline the sales of your products at every point of decision:
your high-quality product content: the Product Guide displays your product content, product images, buying arguments and marketing message
be present at the point of decision: your customers decide at many different touchpoints. The Channel Solution connects you to your end-users, even if they typically don't visit your website
strengthens retailer loyalty through value-added for your retail partners - both brands and retailers benefit from increased sales
effective sales promotion for all sales partners: dynamically run product promotions or sales campaigns across the entire sales channel
gain consumer insights: learn about purchase needs and preferred products by powerful Web Analytics data that provides insights about every end user interaction
Examples and further info
Control your channel solution in the powerful excentos Workbench.
You can control most settings of the channel solution in the
excentos Workbench
so you have extremely easy access to all content, recommendation behaviour and basic settings of your Product Guides.
You can combine a
central control
of all basic settings with a
de-centralised approach
of letting localization or even configuration freedom to your brand or regional / market managers or even the channel partners themselves.
There is
no limitation
to the number of Channel Partners and excentos offers a flexible pricing scheme to make your rollout easy and effectively.
The channel solution helps you to provide
accurate and always up-to-date product information
since excentos automatically pulls your central data feed and, if needed, each channel partner's data feed (e.g. for prices and availability) as often as you like.
See
here
for a list of possible adaptations per sales channel.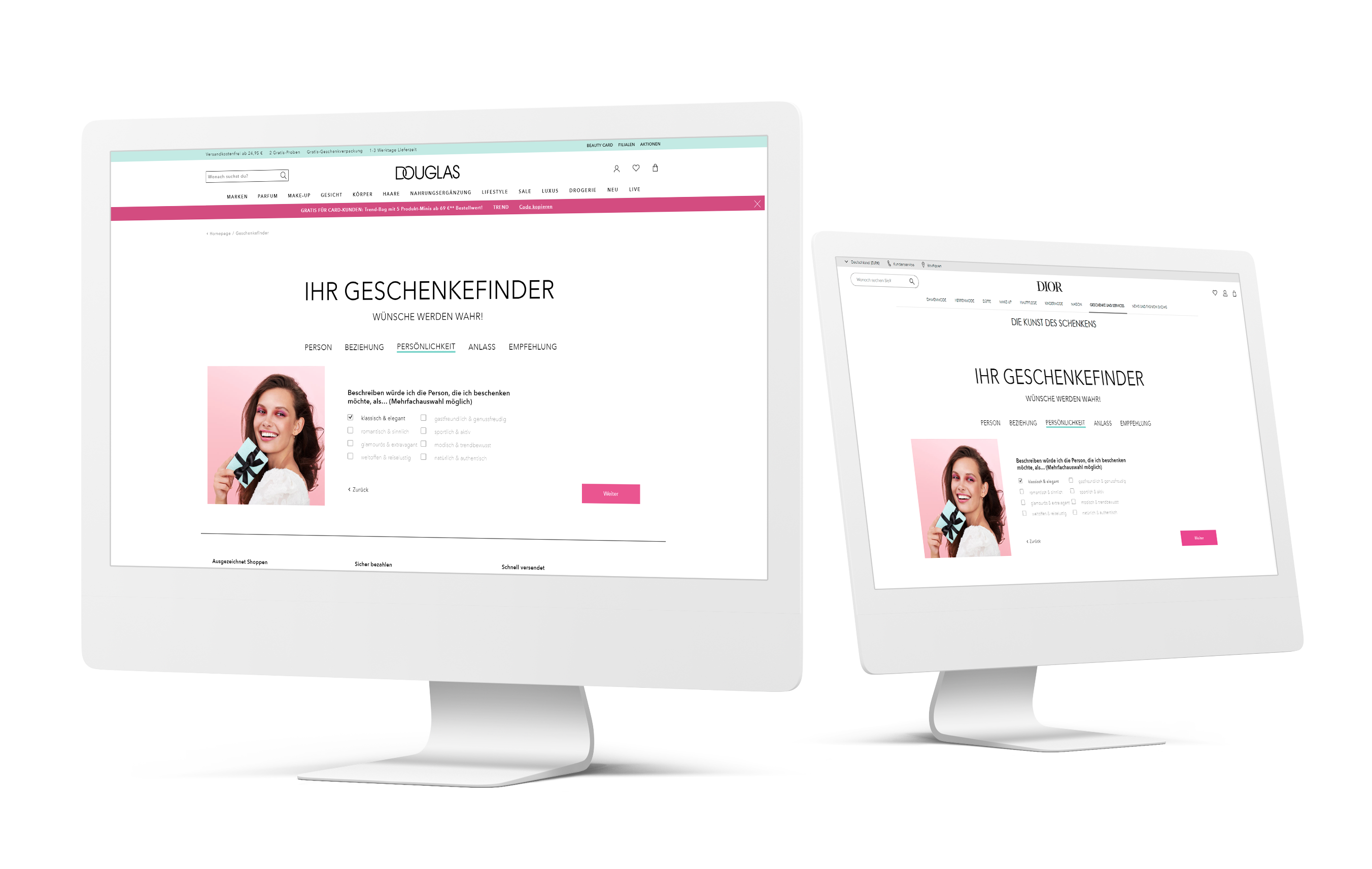 Extend the channel solution with more powerful features
In combination with the excentos
lead generator
, you can also offer an effective multi-channel lead / inquiry management. And if your retailer partners operate stationary stores, you can provide them with an
instore solution
to make sure your products receive high-quality promotion at the point of sales.