International rollout
Easily transfer your Product Guide into other markets
Easy and powerful international rollout
Translate your Product Guide into different languages and adapt your product assortment and question flow to any international market.

For a scalable rollout and control of your Product Guides from one place, you can use the excentos Workbench. You can centrally configure one Product Guide which can then be replicated across every market, meaning you only need to adjust the language and local configurations.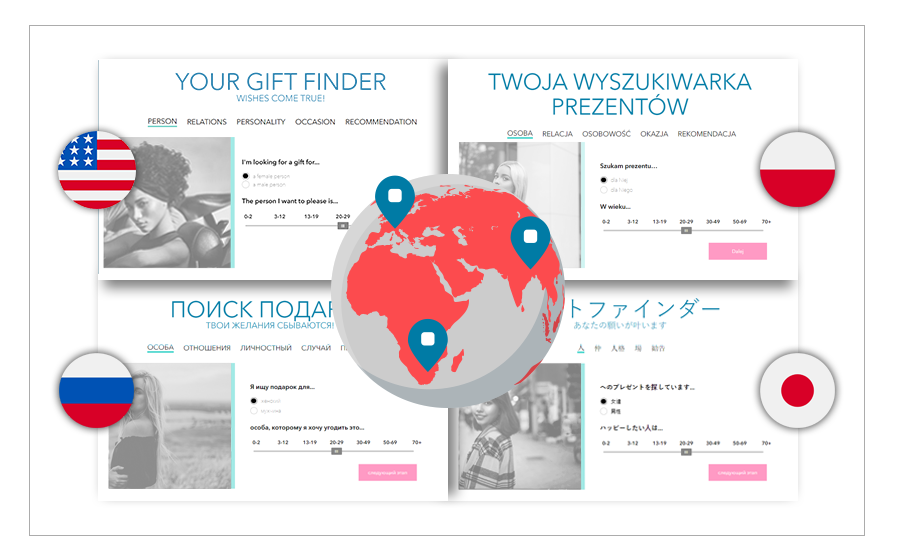 Auto-translate feature
The Workbench features a translator function that translates your Product Guide in a short amount of time. For each stage of the guide, all you need to do is select your language and click the translate button. This also allows you to verify the translations side-by-side. Our Product Guides can be translated to 75 languages.

Additionally, you can export translations and edit them as per your language requirements. With our import-export function, you can localize your Product Guide while maintaining your brand voice in new markets.
Our translated demo guides
<! --- {module Demo Guides - CookieBot Consent JavaScript load} -- >
<! --- {module Demo Guides - CookieBot Consent JavaScript load} -->
excentos Demo Camera Guide
excentos Demo Washing Machine Guide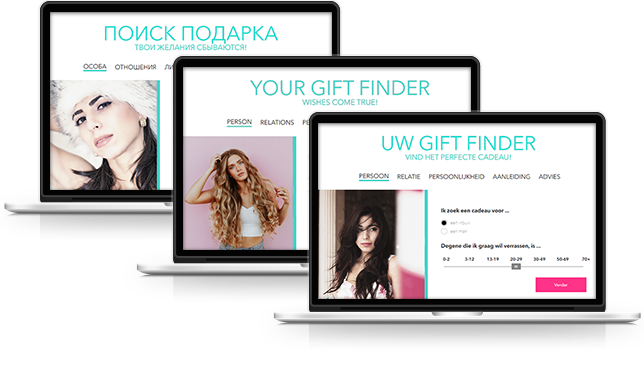 Simple and quick
implement the Product Guide in as many countries as you want
directly implement your new translations into the Workbench
adapt data feeds, product assortments and pricing for every country
the advice and recommendations provided will automatically adapt to each local data feed
the advisor process and the recommendation behavior automatically adapt to the local data feeds
you have the option to change the theme, screen design and user-interface for every country
if you sell on different brand or retail sites, you can also adapt the Product Guide to fit different countries and markets