What is lead generation?
Generate better quality leads with a Guided Selling solution
Lead Generation is a process of attracting prospective customers and instilling purchase interest in a product or service. They are qualified into different lead categories which are based on their probability of purchasing and becoming paying customers. Such 'leads' can come from sources both online and offline. When we talk about online lead generation, providing a good website experience has certain advantages as people who visit your website would do so either out of curiosity or an interest in your product or service. With the right content and lead magnets, a good website is a powerful lead generator.
---
How does Guided Selling generate leads?
A Guided Selling solution such as a Product Guide is a valuable tool to generate leads. By integrating Guided Selling in your website, you optimize the purchase journey by providing personalized recommendations. Think about how in-store staff help and offer advice to customers, similarly a Product Guide provides your visitors with the best recommendations and a valid reasoning as to why they match their specific needs. This increases their interest and willingness to interact with your brand or product even more.
After getting personalized recommendations from a Product Guide, your website visitors can choose the best recommendation and generate a product information PDF, or opt to receive it via email by filling in a simple contact form. This process works as follows: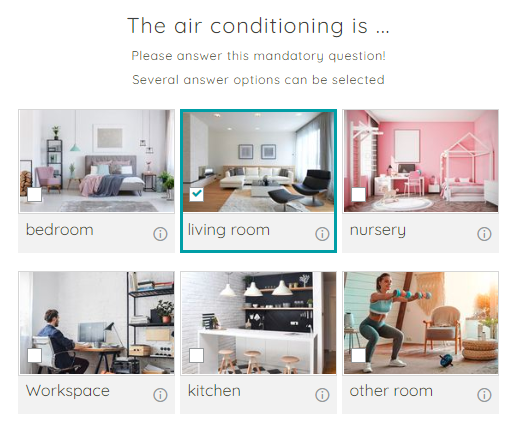 Ascertains needs
The Product Guide asks the user a set of relevant questions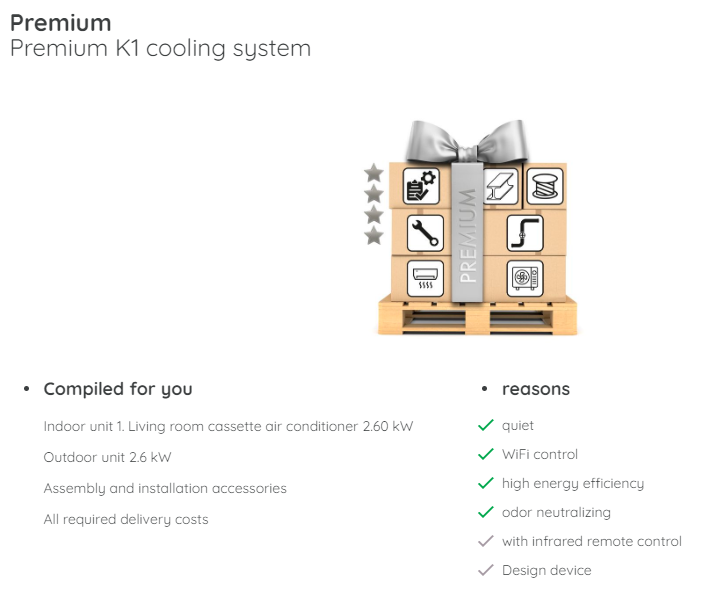 Product advice
It then displays the best recommendations based on the user's input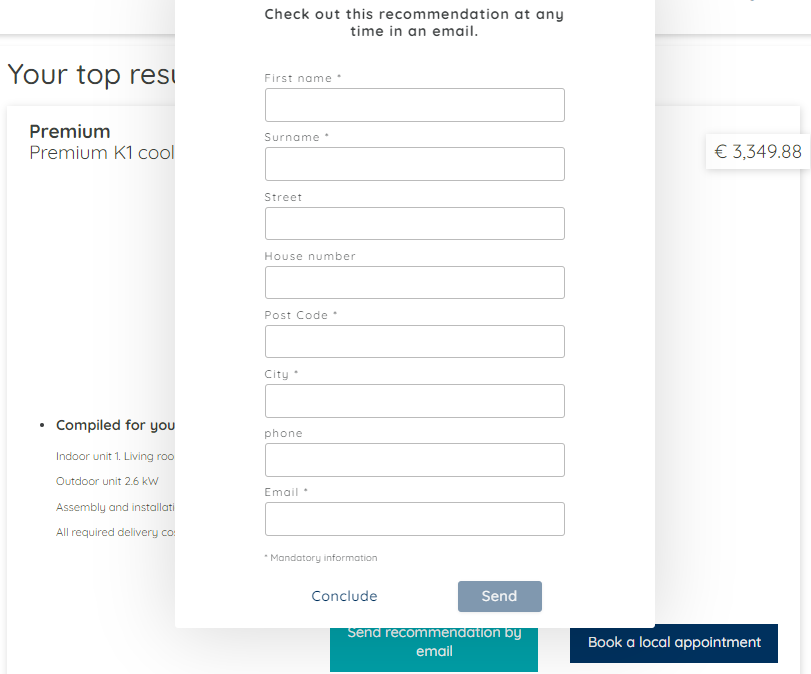 Generates leads
The user can choose to generate a PDF and view a recommendation at their leisure. By offering to email them about it, you can receive a user's contact information and create a qualified lead
---
Try our demo lead generator
---
Personalized PDF's
A personalized PDF of this nature provides relevant product information as per the customer's request, and can contain outbound links that could e.g. bring the customer back to the product page or direct them to any other step in the sales process. This also ensures that they have all the product information available whenever they wish to refer back to it.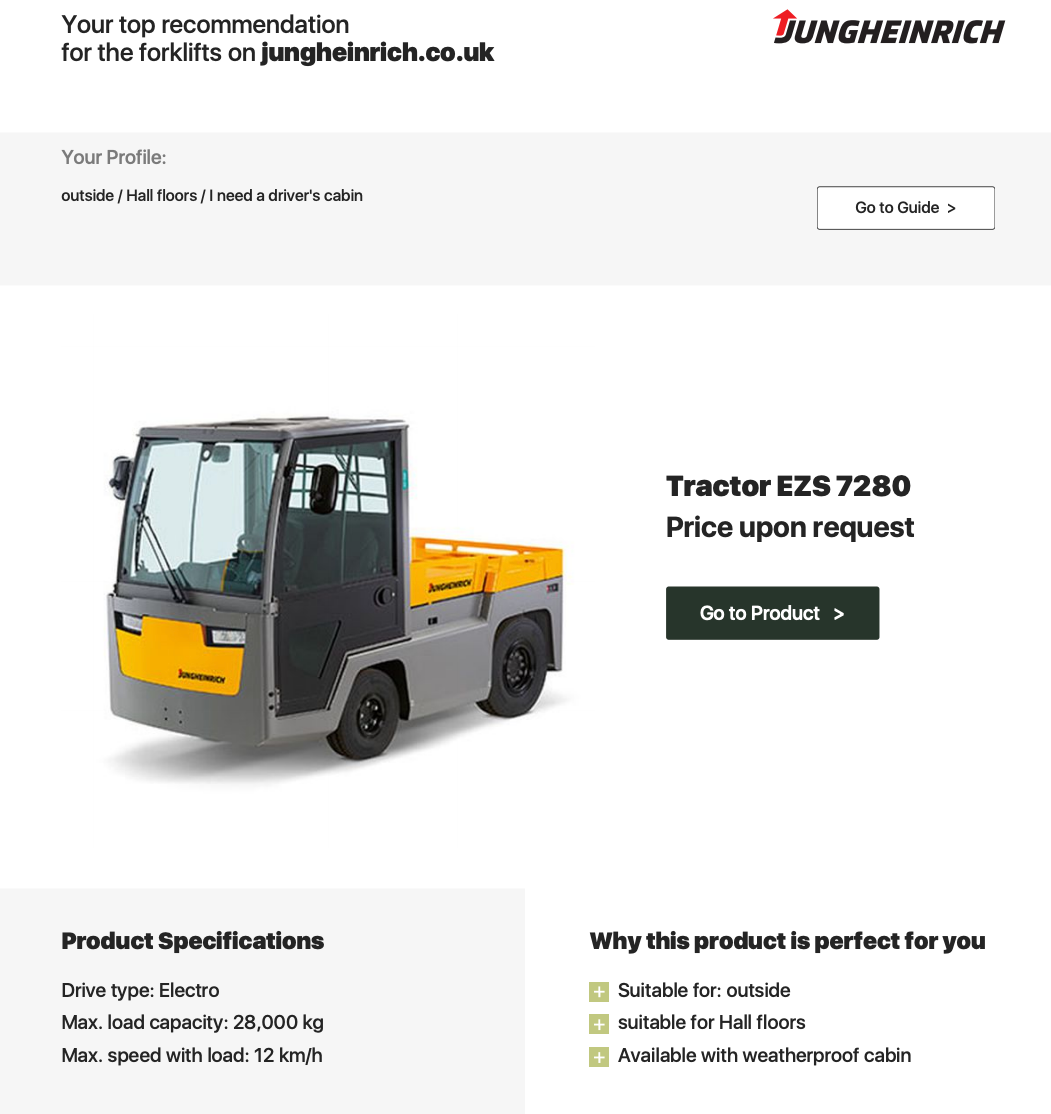 Jungheinrich PDF generation
---
excentos Guided Selling solutions have even more advantages:
Matching engine
Our Guided Selling technology uses a matching engine to provide only relevant products to a user and this in turn increases their willingness to make a purchase.
Intelligent reasoning
All our Product Advisors have intelligent reasoning and provide valid reasons for choosing a product as a recommendation, thereby building customer trust and reducing returns.
Machine learning
Machine learning utilizes the full potential of data to enhance the recommendations provided to customers.
Customer insights
excentos Analytics give you a detailed picture of customer purchase habits allowing you to react quicker to trends and insights.
Multi-channel integration
Integrate our Guided Selling solutions across devices and covering various touchpoints such as desktop, mobile and in-store.
---
What our customers can tell you...
We saw significantly higher growth rates for all products integrated in the advisor compared to the overall product range. The excentos staff were always there to support us for any questions and helped us to get the most out of the platform.

- Ortlieb

Customers who use the excentos Gift Finder are 3 times more likely to make a buying decision than those who do not.

- myToys

Digital consulting with excentos is now an essential part of our marketing, and we are very satisfied with the results.

- Vaude
---
How can I create a Product Guide to generate leads?
With the excentos Workbench, you can build your very own Product Guide to generate leads in a matter of minutes.