Smart preselection
Complicated decisions simplified by intelligent designs
Provide quick selections and
match the right product attributes
Smart Preselections support your customers during the shopping experience. Like a real sales expert, they take into account the user input and user needs and recommend the fitting product attribute. This shows your customer which part of the assortment or which product type are the most suitable for his needs without recommending a specific product.

For example, in order to recommend the right jeans cut the Smart Preselections consider leg length, body type and fashion style and offers the right cut. (See example: Slim)

The Smart Preselection stays constantly updated because every change the customer criteria is immediately calculated into it. Naturally, the user can change the selected Smart Preselection at any time.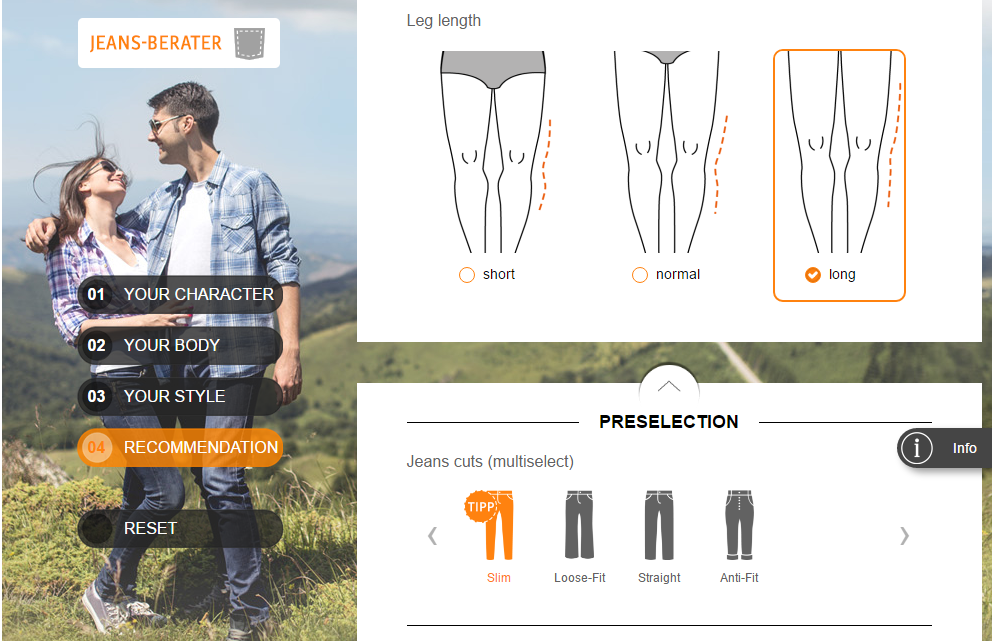 The result: simple selection. Expert product advice. Higher conversion. Reduced product returns.