Web analytics
Monitor your sales success and collect valuable usage data
Optimize with data
Get to know your customers
Collect valuable user information and buying desires
Optimize your marketing strategy and customer approach
Find out what your customers really want. Guided Selling provides you with the information you seek by recording all user activity. Analytics collects millions of datasets entailing consumer behaviour and buying desires which help you to optimize your marketing strategy.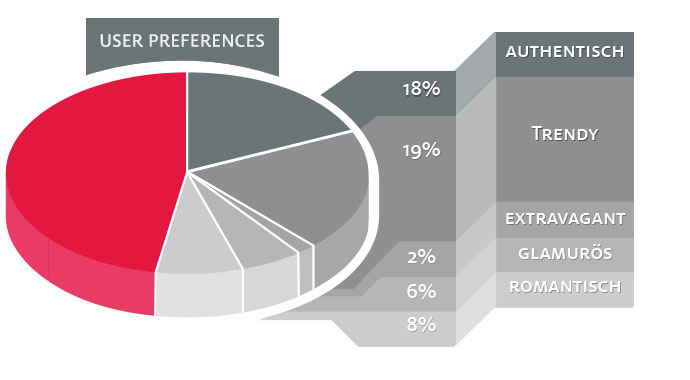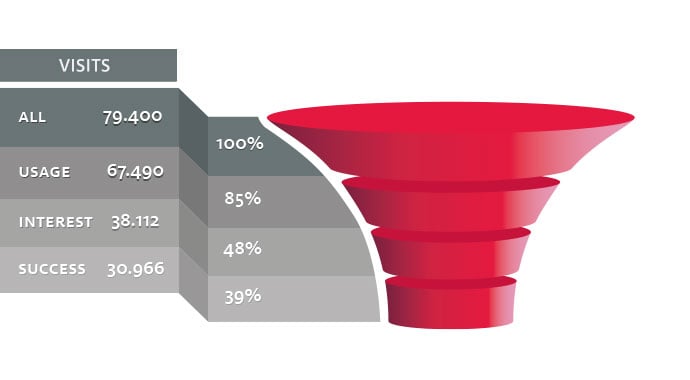 Measure your success
Guided Selling assists your customers to make a buying decision as easily and quickly as possible. How it works: customers are informed about the product's attributes which captures their interest. This leads them to visit the product detail page, view pictures and finally buy the product.

Guided Selling increases conversion, upselling and cross-selling.
Product and market insights
Get up-to-date with trends and buying habits of your customers. Find out which products are popular amongst aa particular target group and in which particular market. Capture individual events such as user journeys, bounces and exit points. You can also track special metrics that are an important for your product and customer journey.