The Travel Advisor asks the user step-by-step for their ideal kind of holiday, travel period, ideal location, activities and hotel facilities.
regardless of whether the user knows exactly what they are looking for or simply wants to be inspired, the travel advisor always finds the perfect recommendations.
even more complex requests can be accounted for, for example: Spa break in March, less than a three hour flight, but somewhere with warm waters.
Advanced advice functions: e.g. for family holidays, countries which cater to children will be prioritized.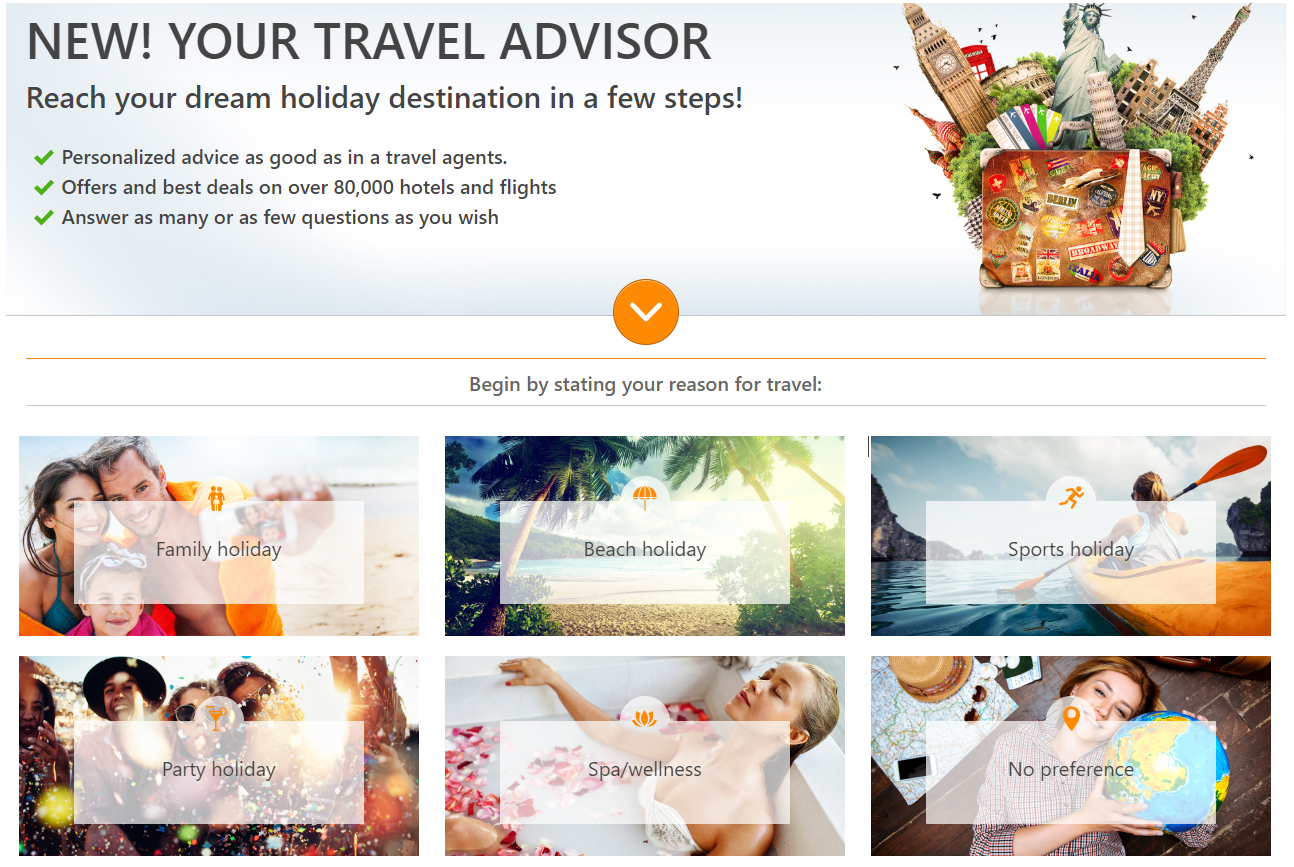 ---
Personalized recommendations
High conversion and top usability
Self-optimizing recommendations
Good usability thanks to optimized widgets