Retaining a loyal customer base in e-commerce can be tough business. The easy access to internet and technology means every competitor is just one click away and potentially offering a lower price. When considering the costs for e-commerce businesses, for example, costs for AdWords and Facebook ads, it can't be denied how important customer loyalty is. Guided Selling methods offer several features to improve your customer loyalty.
Guided Selling Features That Strengthen Customer Loyalty
The advisory process of Guided Selling solutions provides a positive customer experience and increases customer satisfaction. This fact alone serves as a basis for strengthened customer loyalty. However, some Guided Selling tools go above and beyond in providing features which strengthen customer loyalty significantly. These features are well integrated into the advisory process and support the creation of a solid and loyal customer base. Let's take a look at two of these features:
---
PDF Generator
The PDF Generator creates a PDF of the user's personalized recommendation that displays all relevant product details and individual reasoning. The PDF contains backlinks to the products' detail pages, directly to the shopping cart or the user can simply continue with the advisory process. It reminds the customers of the advantages of the recommended product and is particularly useful in combination with the lead generator.
Detailed information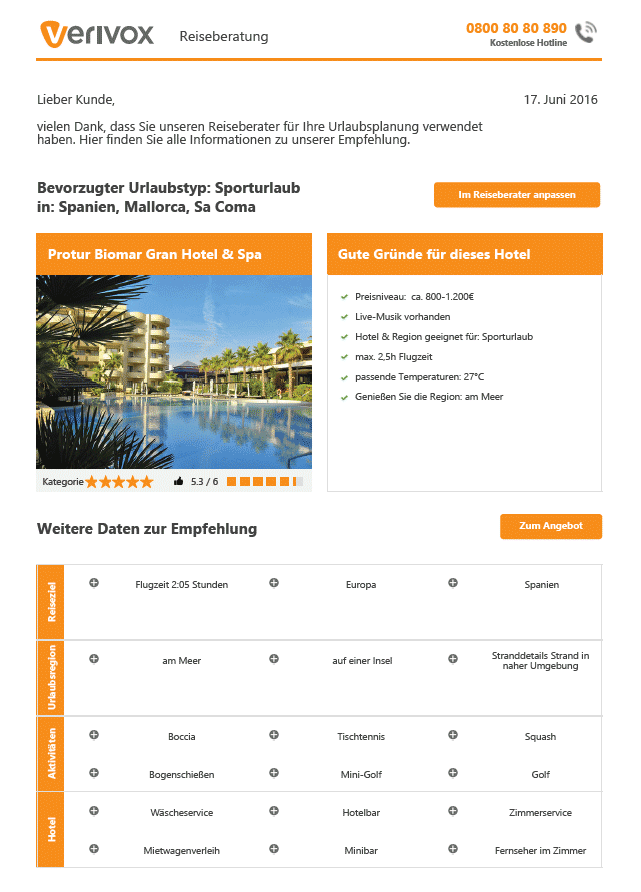 ---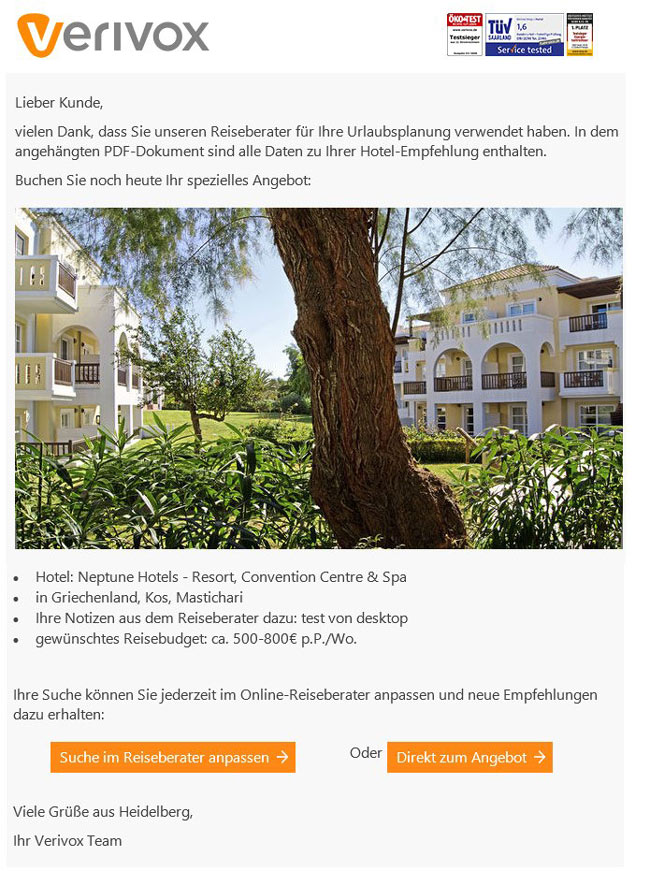 Lead Generator
A Lead Generator connects the user to the sales departments and sales partners or can also be combined directly with the PDF Generator. The result is that the generated and personalized PDF can be directly sent to the customer, sales department or sales partner via email. Reminding customers of a product's advantages substantially increases repeat purchases. A great feature of Lead Generation is that Leads can be shared within the network of affiliated retailers and channel partners: e.g. if you are a brand and want to forward leads from your website to your channel partners.
Detailed information
---
Conclusion
Guided Selling solutions increase customer satisfaction and strengthen the customer loyalty. Additional features of Product Guides such as the Lead and PDF Generator are options worth considering. They increase the conversion rate and the likelihood of repeat purchases because by sending the customer an email or PDF, they are less likely to forget about you.