In the second part of Product Detail Pages: Turn Visitors into Customers, we focus on user reviews, videos, cross-selling and stock information. While some of these features have established themselves as an integral part of Product Detail Pages, for example, user reviews, others are used less regularly yet have still shown significant potential in increasing conversion rates and customer satisfaction.
1. User and Customer Reviews
It's simple, customers trust other customers. Products that have been positively reviewed by a considerable amount of users are more likely to be bought. Other factors, next to the number of reviews, have an influence on the perceived trustworthiness. Specific and detailed user profiles should be promoted because more detailed user profiles display authenticity. For example, the review provided by a user who has a visible profile with a decent number of reviews or even a social media profile is more trustworthy than Mr. X without any profile information. Other factors include the length and quality of reviews. Detailed reviews show an understanding of the product and explain the criteria of evaluation which can be helpful to convince potential customers focused on this criteria.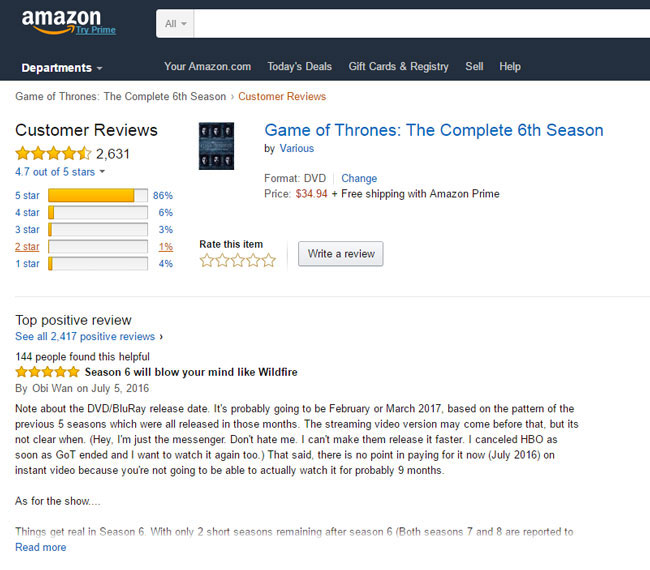 Source: Amazon.com
The online shopping platform Amazon successfully encourages customers to provide detailed reviews which then leads to lively discussions amongst participating customers. The evaluation of customer reviews by other customers and users help to filter low quality or fake products.
---
2. Videos
In Product Detail Pages, embedded videos are a valuable tool in display convincing advantages about your proudct and increasing your conversion. They demonstrate the product's usefulness in everyday situations and give easy-to-understand information. More complex products, which need an introduction, profit the most from how-to use explanatory videos. Additionally, videos can suggest alternative uses as well as tips and tricks.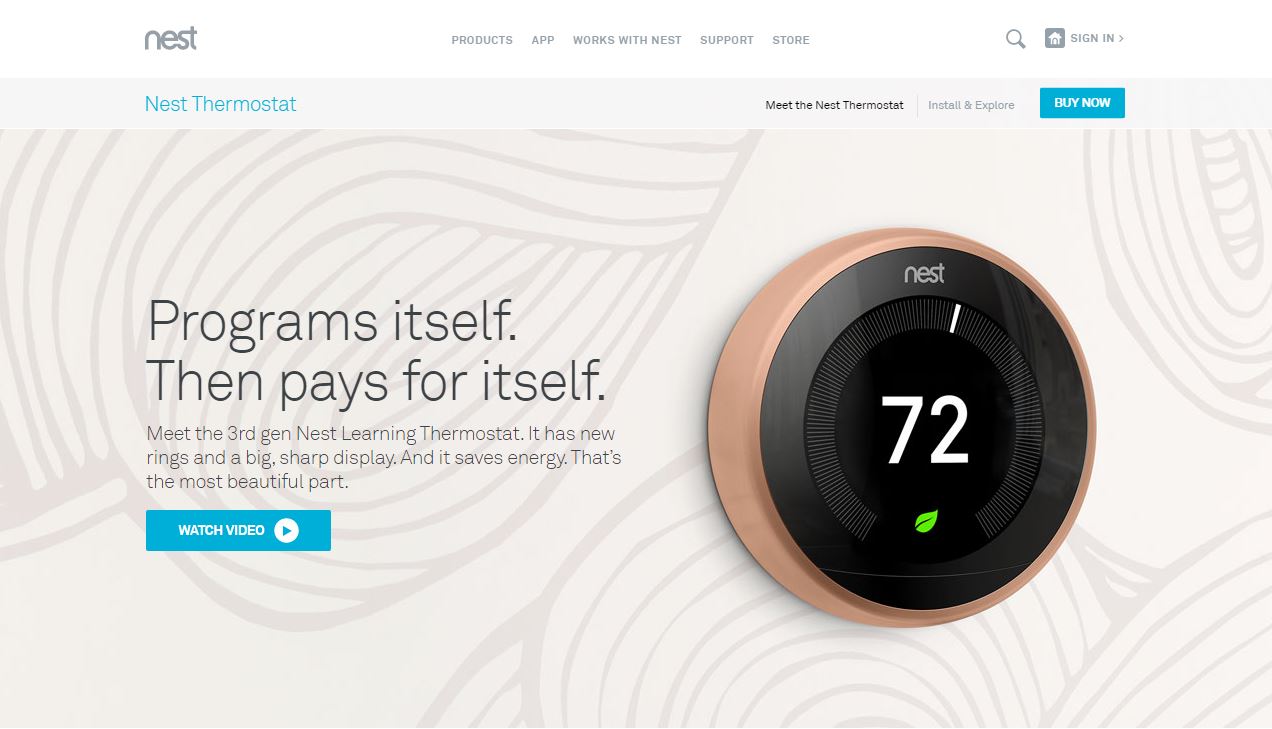 Source: Nest.com
Nest the home automation producer of thermostats embeds videos which successfully explain their products, the use and the concept.
---
3. Cross Selling
Another way to increase the shopping cart value of your potential customers is cross-selling options within the Product Detail Page. There are different types of cross-selling. The easiest way to initiate cross-selling is to offer complementary products that are essential. In other words, offer product B as an addition to product A in order for product A to fully function, e.g. a toy which requires batteries. Another option is to offer products that are similar to the chosen product. This is a great option for upselling by showing other similar products with different prices. Shop your style provides customers with a list of products that fit the style of their original chosen one. For example, the customer searches for jeans and the cross-selling option shows them a matching jacket.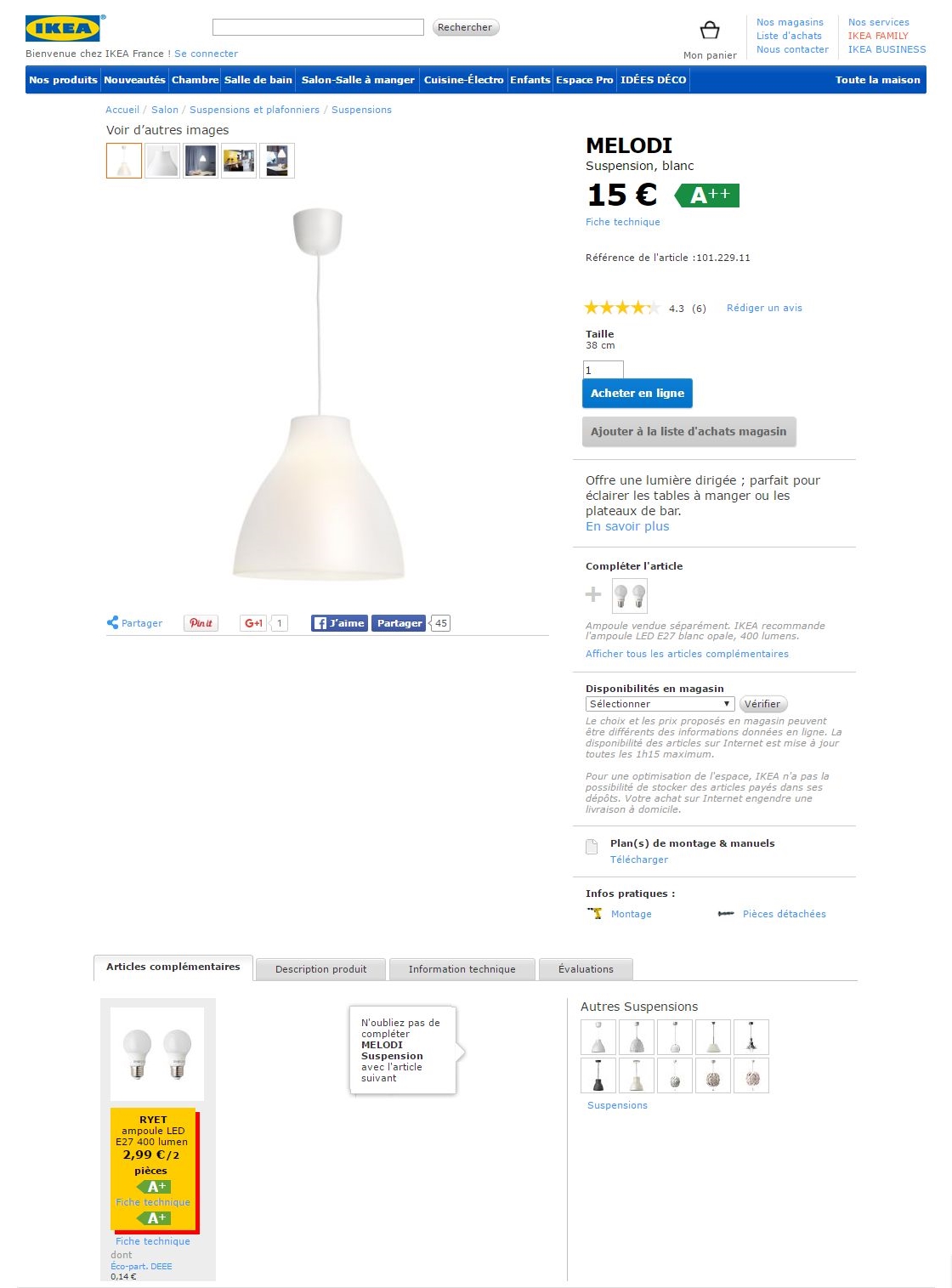 Source: Ikea.com
Ikea demonstrates a great example of complementary cross-selling. The world's largest furniture retailer offers its customers looking at this lamp Melodi a fitting light bulb to go with it.
---
4. Stock Information and Delivery Options
It is certainly possible to display stock information simply by writing: available or not. Showing slowly depleting stock can have a positive effect and cause a surge in orders as soon as a certain stock level is reached. Stock level information can also simplify the delivery process and customer's access to the product.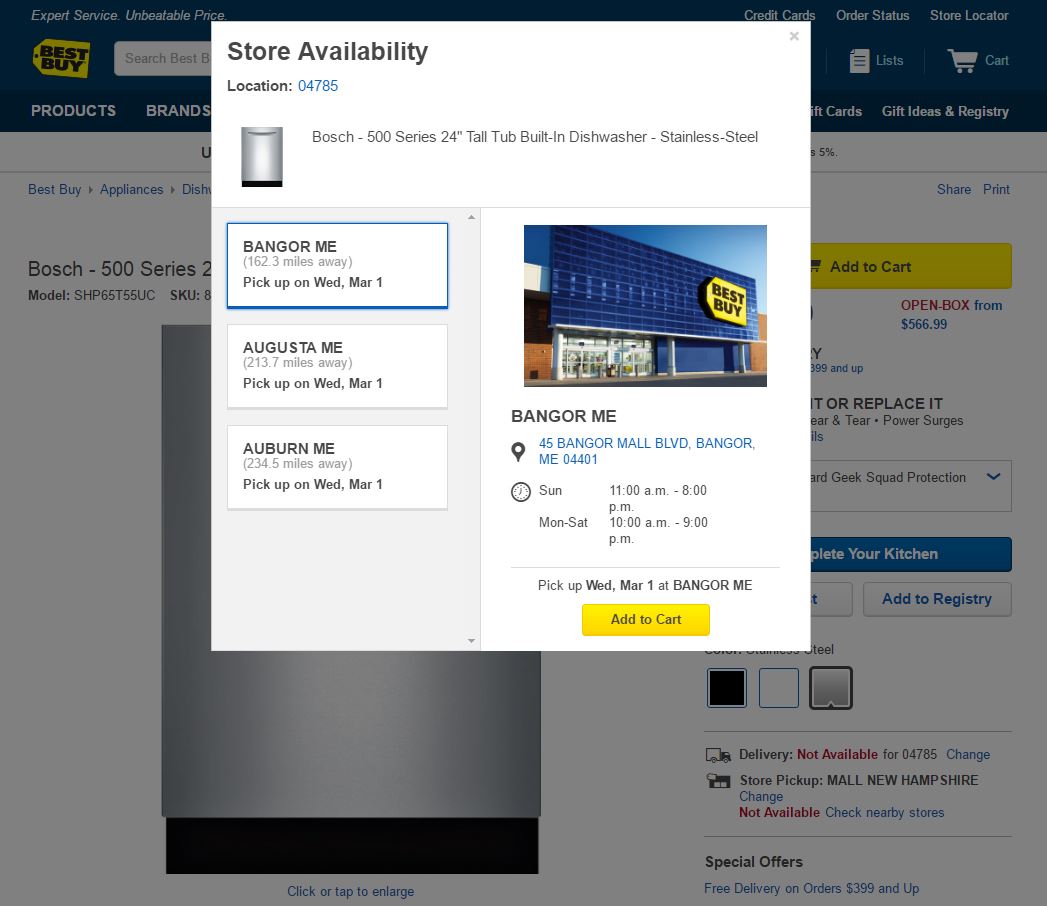 Source: Bestbuy.com
The online shop of the consumer electronics retailer Bestbuy combines stock information with product delivery. Customers have the option to choose delivery or pick up in store according to availability of the products.
---
Conclusion
The above-considered components are not represented in every shop or website's Product Detail Page but they are becoming increasingly essential and popular. Videos provide additional information about the most complex products in a simple and easy-to-understand way. High-quality customer reviews convince customers of quality and advantages of displayed products. While cross-selling allows you to increase shopping cart values, the proper display of stock information can cause a surge in sales and improve your logistics, especially when combined with delivery options. Overall, we find that not every Product Detail Page needs all of the components we have reviewed in part one and two of our analysis. Every component has the potential to increase sales and customer experience if applied appropriately to the products at hand and the customer's needs. Therefore, it always remains necessary to shape your Product Detail Page according to your product and your target group.