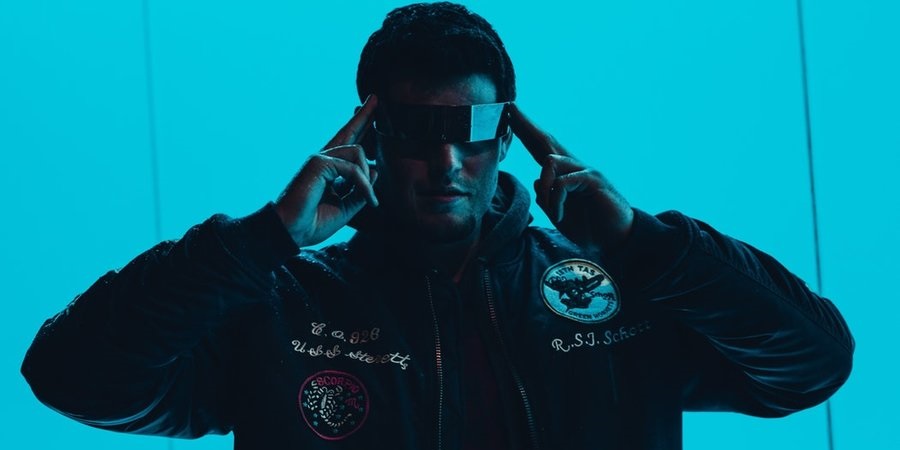 Marketing has changed more in the past two years than it has in the past 20 years… is your company doing everything it can to keep up?
In a world of choice overload, it can be difficult for retailers to keep up with their competition but good marketing tools can certainly give a business the edge. With advances in technology, marketing has become so much more than generic white-papers and social media ads. Leading companies are ploughing millions into their marketing departments as they constantly try to find the next best campaigns and creative concepts. This also includes finding the latest AI technology for the most modern and savvy marketing initiatives. However, one thing has and will always remain the same and that is the wise words of wisdom - 'know your audience!'
This blog post will delve into some of the newest and most innovative marketing methods out there and explain how they can help your different target groups to feel inspired and purchase your products.
"94% of companies agree that personalization is critical to current and future success." - Matizmo
A personalized customer experience is simply expected these days, especially when it comes to sending out things like birthday emails or even just emails which address the customer by their first name. Unfortunately though, this just doesn't quite make the cut anymore and customers aren't too impressed. According to Infosys, 31% of customers wished that their shopping experience was more personalized and only 22% were satisfied with the current situation of online shopping.
Guided Selling Technology offers a broad range of tools which can be integrated directly into your website and offer your customers a personalized advice service as well as help them to navigate your products. It's new, it's modern and it works! So let's weigh up the options out there and analyze which suit your target group best.
PERSONALIZATION TOOLS
1. Product Guides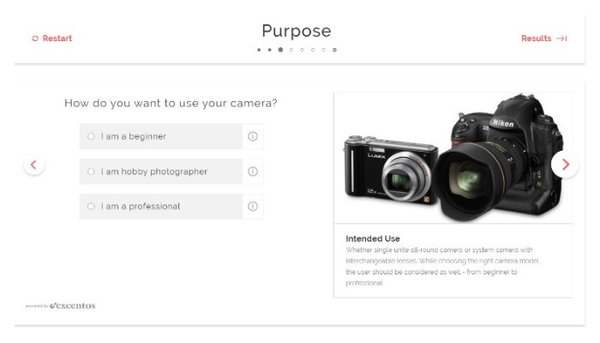 Product Guides help your customers to make educated buying decisions as well as help you as a business to understand their needs by asking simple questions which lead them to ideal product recommendations.
Product Guides are particularly suitable to customers who are unsure about what to buy - especially when it comes to electronic products like cameras, TVs and washing machines where most people don't claim to be an expert and therefore, need a helping hand.
2. Virtual Try On Tool - Mr Spex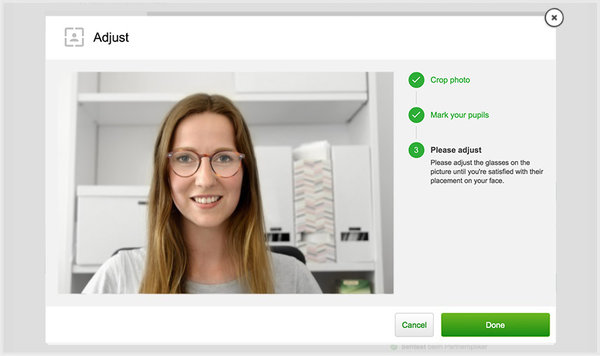 Opticians MrSpex demonstrate excellent personalization with their Virtual Try On Tool. They prove that even buying glasses online isn't risky business anymore. Instead of having to go into a MrSpex store, you can now try different pairs of glasses on from the comfort of your own home. All you need is a webcam or a camera phone and with the help of face recognition, you can then try on all the glasses you wish and see which suit best.
Some customers will naturally still prefer the traditional method of going to buy a pair of glasses from the store but this visual fit tool is perfect for your target groups with hectic lives and those people who just need to make a quick purchase without any hassle.
3. Color and Design Selector - Victoria's Secret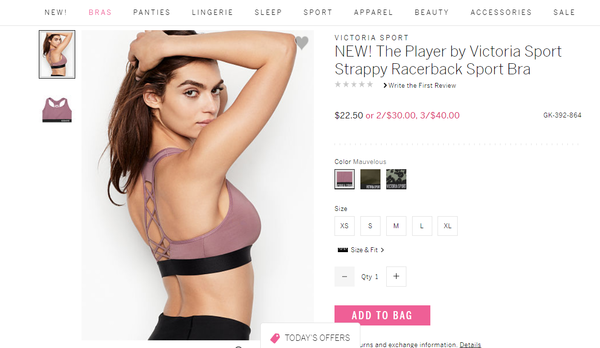 The Victoria's Secret bra collection allows you to browse different colors and designs quickly and easily. They even show the model wearing every kind of color and design which makes it super easy for customers to just flick through and decide which they prefer best.
This kind of personalization feature works well for fashionistas where those little adjustments to things like color and pattern can make a big difference.
4. Gift Finders - Douglas Beauty and Cosmetics
Gift Finders are a personalization tool suitable for everyone. They are user-friendly and built on an algorithm which provides great recommendations to all kinds of people with all kinds of preferences meaning nobody is going to be left empty-handed when they get to the checkout.
Take the above example from European Beauty and Cosmetics leader "Douglas" whose Gift Finder provides their customers with personal questions that show they care about their needs and helping them to find the perfect gift.
Chatbots - product advice in the form of a conversation... but online!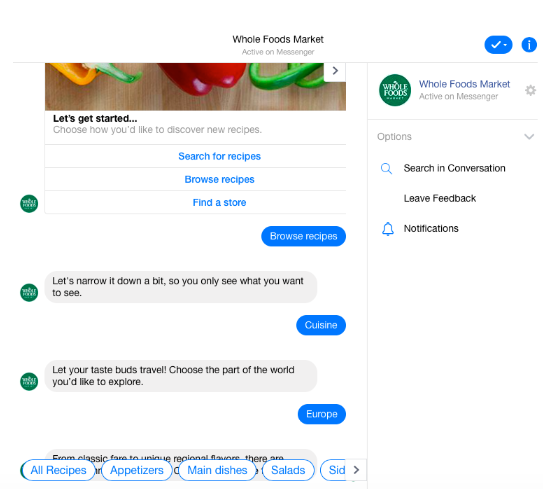 You either love or hate Siri and Alexa... the same applies to online chatbots which can be integrated into your online shop to help advise customers find their perfect product. Available as an auditory or textual bot, chatbots are designed to make you feel like you are having a conversation with a human. When customers shop in-store and don't have the energy to go looking for something themselves or need some product advice, they simply ask the nearest sales assistant. Chatbots allow online customers to quickly ask what they want too, no matter where they are or what time of day it is.
Whole Foods Supermarket uses chatbots to advise customers on recipes as well as informs them of the nearest store to go buy all the ingredients.
Chatbots are particularly suited to customers who need an answer quickly and who don't get frustrated by talking to robots.
Intelligent Reasoning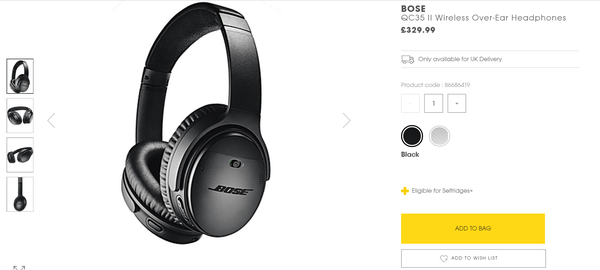 Convince your customers with individual arguments in a user-friendly language and watch your conversions increase. By simply showing your customers that you understand their needs and are transparent in what you are selling, you will see positive changes in your customer loyalty rates.
Providing your customers with intelligent reasoning is basically telling them that a product fulfills all the criteria that they want the product to have, in order for them to buy it. Intelligent Reasoning is used by Product Guides which asks the customers what their product requirements are and then leads them to an ideal match. For example, the Bose headphones state that they include world-class noise cancellation, are lightweight and comfortable to wear and also Bluetooth compatible - everything the customer asked for!
Decide on a Guided Selling Method for your online shop today.