Language translation
Make your business global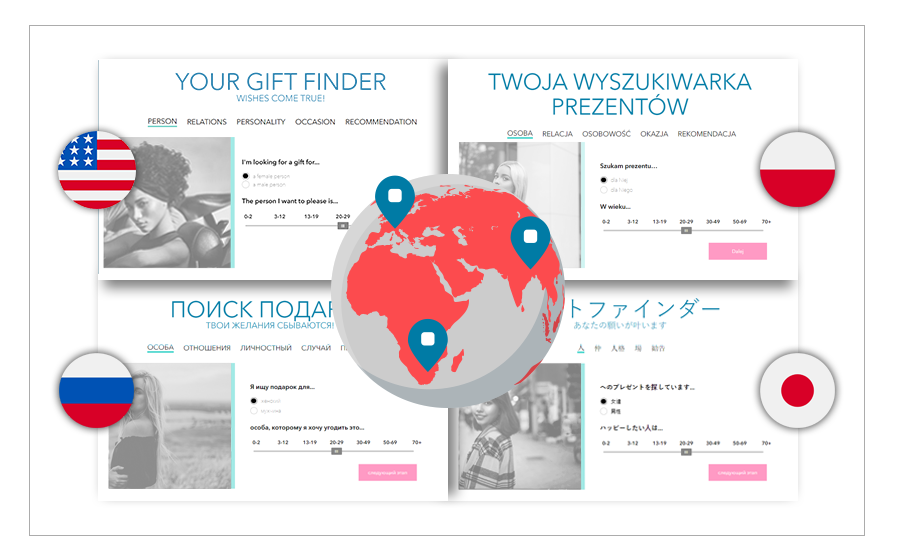 Auto-translate your Product Guide
The automatic language translator helps you to translate your Product Guide in to another language. You are able to translate the whole Product Guide in a short amount of time, as it systematically takes you through all your questions, answers and other elements. Our Product Guides can be translated in 75 languages.
---
How it works
Quick and easy translations
#1

Select your language

Select the languages tab in the Workbench and add the language that you'd like to configure for the Guide.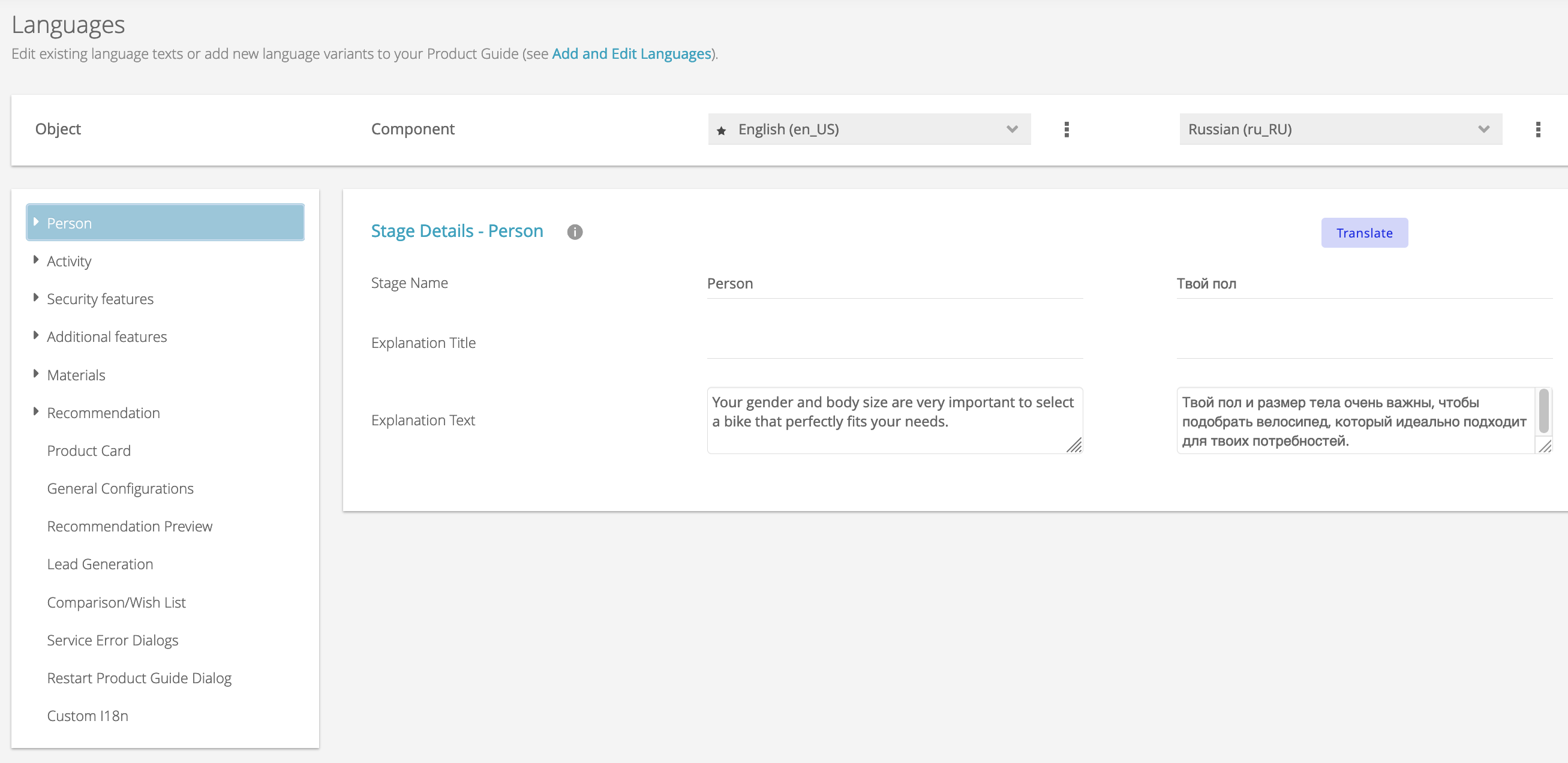 ---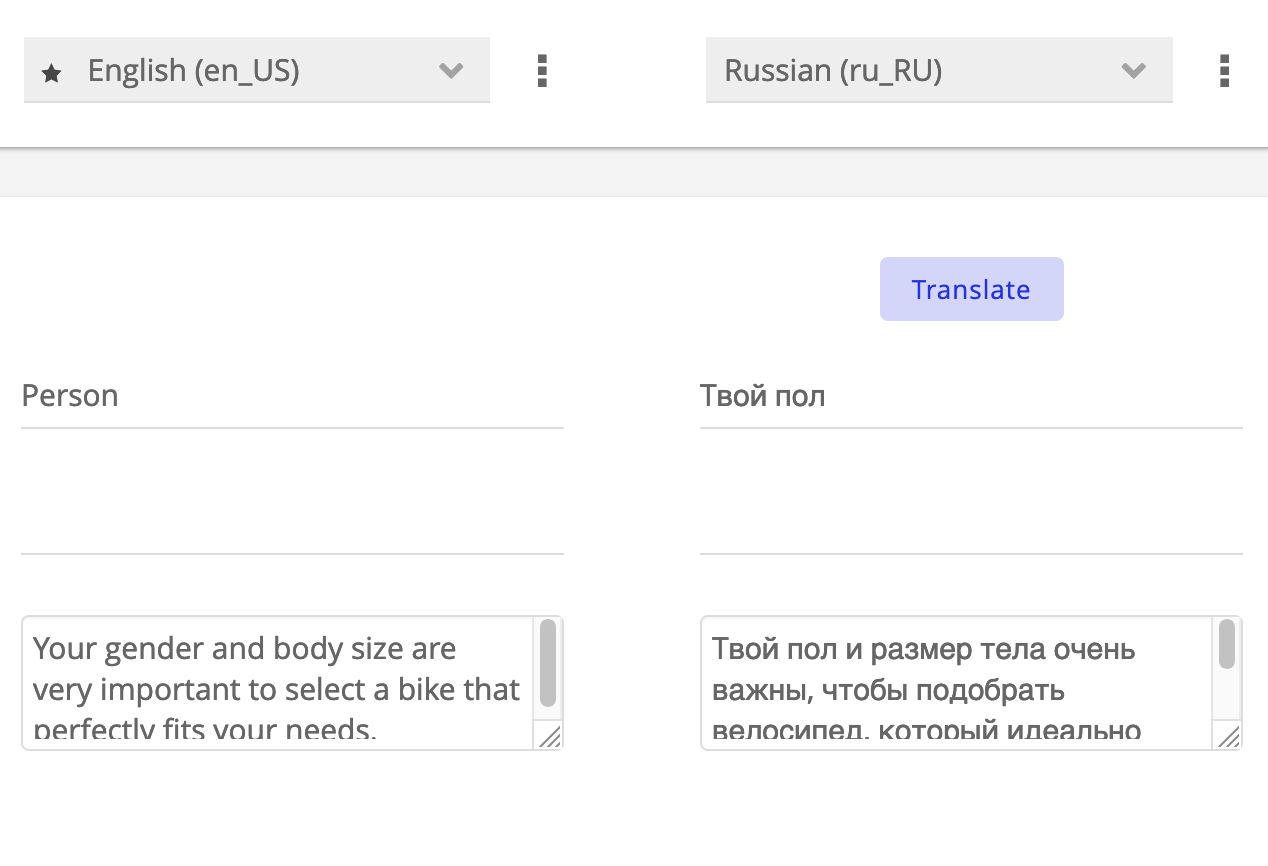 #2

Auto-translate text

For each object, click the translate button to auto-translate the text in that section.
---
#3

Preview your configured language

Click the preview tab and preview your configured language.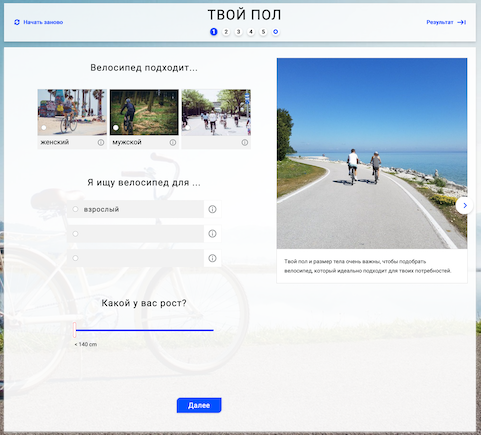 ---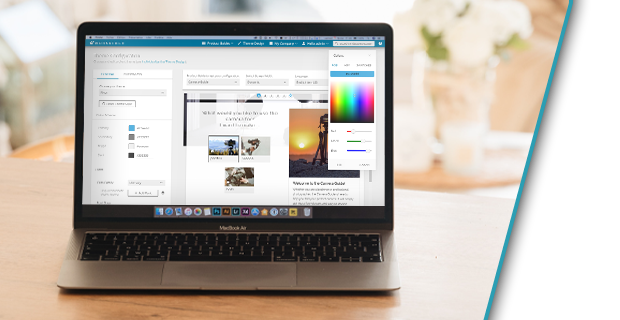 Get started now
---
Sign up for a free Workbench trial now!
Yes, I want to register for a free Workbench account
You can start building your first Product Guides right away!
Just let us know some facts so we can setup your account.
* input required