Lead Generation can Save the Day!
B2B and B2C businesses are treating the crisis as an opportunity to shoot out all kinds of messages, with many experts suggesting that the ones using an empathic approach in their communication will fare better in the long run. While reaching out to your customers is important, remember that your decisions today will affect customer perception, and the wrong kind of communication could lose you a valuable lead or a loyal customer. When we talk about online lead generation, informative communication is the cornerstone of a good lead generation strategy.
---
A Good Website Experience
As more people are working and staying at home, providing a good website experience is essential. 360 leads says, "If there was ever a time for lead nurturing and acquisition, it's now. Most of us have found ourselves with extra time, working from home, online for the better part of the day, and, with social distancing being the new normal, longing for human connection and reassurance."
For B2Bs especially, having an online presence and a solid customer experience strategy will not only benefit them in the present moment, but also in the long run. With regard to customer experience, the chart below from hotjar.com, gives us an idea about the major frustrations customers face according to customer experience professionals. Before the 'new normal,' we can note that the top three problems were longer response times, not understanding customer needs, and unresolved issues.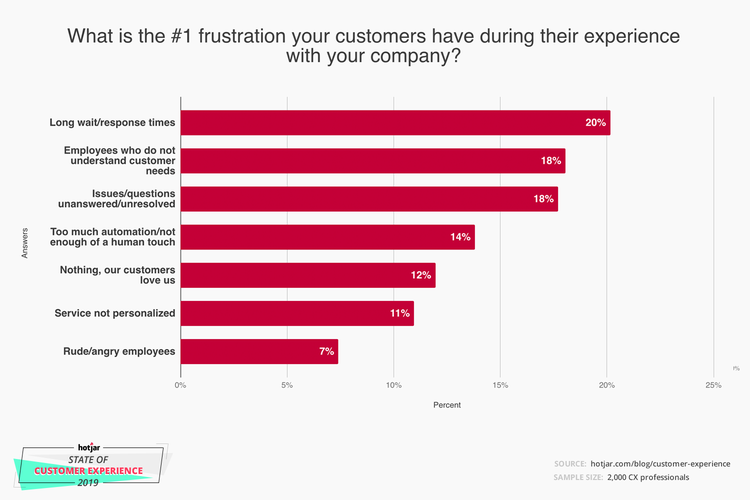 hotjar CX graphic
Although shops are opening, the nature of interacting with a customer has changed, as seen with contactless deliveries, curbside pick-ups, and even with in-store staff. At the present moment, it is difficult to foresee when things will go back to the way they were and one way or the other, some offline activities can be routed to online mediums. Hence, employee interaction with customers can take an online form (e.g. video, email or chat) or has been solved by simply providing relevant advice and information on websites. E.g. during the lockdown in China, retail selling has taken the form of chat, and several brands have adopted this as a new and additional sales channel.
Generate Leads Through Personalized Recommendations
A Product Advisor is an ideal tool as it provides advice based on the needs of the customer, in other words, it can use your in-store knowledge to strengthen your website experience. By utilizing this knowledge, personalized recommendations are able to deliver an informative experience.

Jungheinrich Forklift Advisor
An example of this is how Jungheinrich — a leading manufacturer of logistics products, uses a Product Advisor to display product recommendations to its website visitors. By using the excentos Product Advisor, Jungheinrich is able to recommend the best forklifts to hire. A visitor is guided through a series of questions to ascertain which kind of forklift is required, and as this could prove to be quite technical, they have also provided an option to seek personal advice directly. Once the visitor gets a recommendation through the advisor, they can generate a PDF with all the product details and reasoning ready at hand. In this way, Jungheinrich uses every interaction point as a lead generation opportunity throughout the experience.

Jungheinrich PDF generation
The PDF itself can also contain outbound links that could e.g. bring the customer back to the product page or connect them to any other step in the sales process. According to an Accenture report, "91% of consumers also say that they are more likely to shop with brands that provide offers and recommendations that are relevant to them." Product Guides and Advisors are an asset for websites as they not only help to assist visitors, but are able to generate leads to ensure that no opportunities are lost.
Email Marketing
Email marketing is an important component of lead generation, which more than often is mismanaged. 70% of millennials say that they are frustrated with brands sending irrelevant emails. Brands can stay 'top of mind' by sending product recommendations through personalized emails. A lot of people still prefer receiving product information via emails, so ensure that you have a dedicated space on your website with the right solution that encourages sign-ups. The visitor should be curious and interested enough with the website content to voluntarily sign-up to receive personal recommendations, thereby also establishing a higher lead quality. Occasionally, you may also need to send cold emails and although it is an obvious point, it bears repeating that it is essential to have a well-thought-out email template.
Essentials for a Good Email Template
'From' name
The 'From' name is an element that is most prominent when one receives an email. To add a human touch to the email, you can send emails from a sales representative or manager who is assigned to the lead in question.

*example text
Subject of the Email
Always personalize the subject of your email as it is one of the first things the subscriber will read. A good example is to use the subscriber's name in the subject line, while also addressing the request they have signed up for.

*example text
Opening Text
The same goes for the opening text of the email, it is important to make the subscriber feel that you are addressing them on a one-to-one level. You should work on the tone as per the intended context, as the same would carry forward through the body of the email. Check out this Sephora example: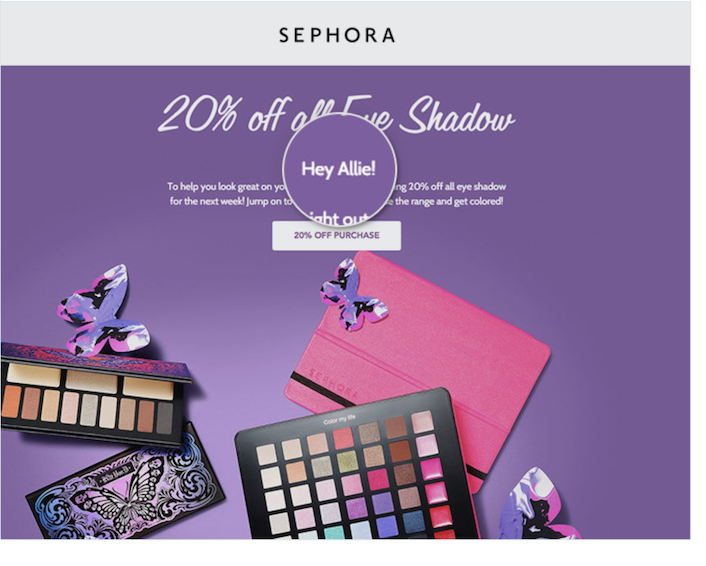 Sephora personalized email
Product Attributes and Images
When sending emails related to your product, always remember to systematically display product attributes to ensure that the subscriber has all the information at hand and that it is clear and easy to understand. Sephora often uses great personalized emails to recommend products that are perfect for the individual customer. Visuals speak louder than words, so ensure that you use the latest images of your products and that they are of good quality.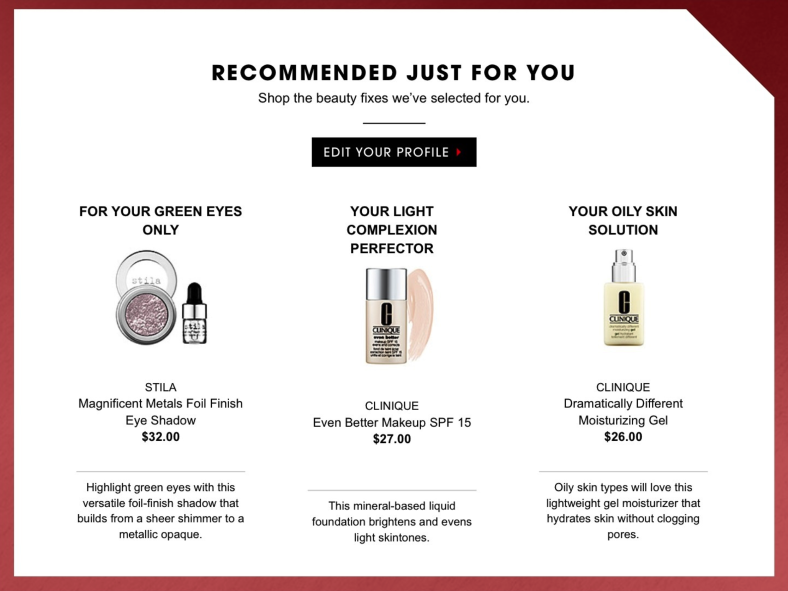 Sephora personalized email
Outbound links
Remember to always have a few outbound links to relevant website pages such as product details page, shopping cart, contact information, etc. Always double check whether each link leads to the intended page and whether there are any errors. Asics uses several outbound links in this example: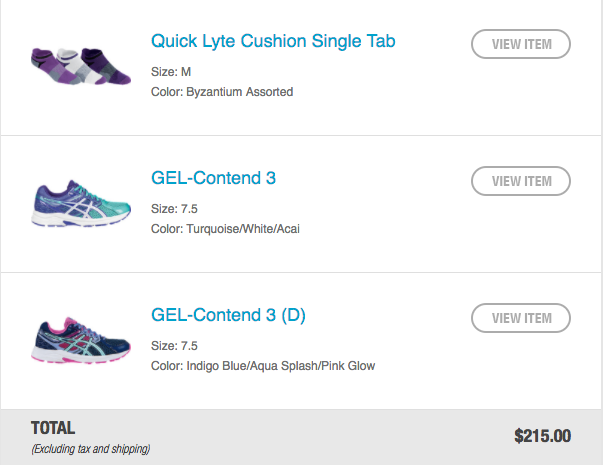 Asics reminder email
Call-to-Action Button
Create a visible and benefit-focused call-to-action button that will prompt the subscriber to click it. The design and placement of the button are equally important, make sure its position matches the overall reading flow of the email. The same Asics example has excellent CTA buttons at the bottom of the email, that prompt the user to act.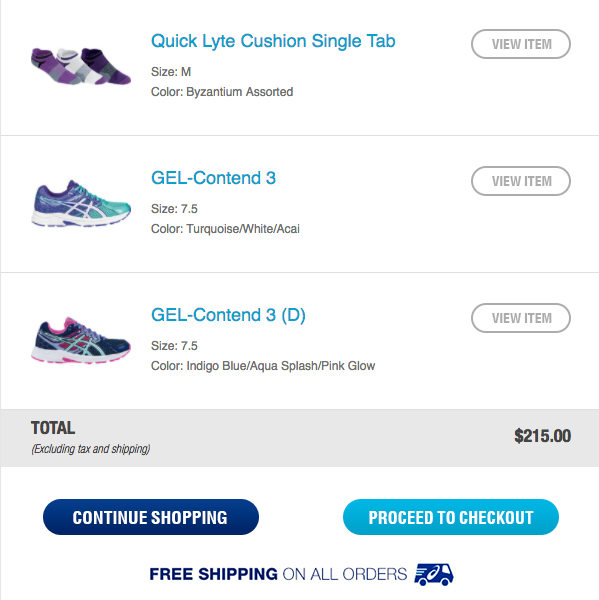 Asics reminder email
Lead generation needs a pragmatic approach and one way to achieve this is to develop your own lead generation strategy:
1. Conduct a Marketing Channel Audit
By conducting an audit you will get a better understanding of which channels might work better to generate leads. Email marketing will probably remain a priority in this list, but also consider the impact of social media, paid advertising, search engine optimization, affiliate marketing, guest blogging, etc. on your lead generation strategy.
2. Raise Awareness and Motivate Interest with the Right Content
Once users click-through to your website, ensure you have created the required landing pages and have left no stone unturned to produce content that gets you results. Keep the aim of such pages in mind—is it to inform the visitor? Or is it a page that should encourage them to sign-up? Guided Selling tools like Product Advisors can be particularly useful as they are interactive in nature and recommend products and solutions based on the customers' needs. Create such relevant lead magnets and ensure they are available at the appropriate stages in a customer's sales journey.
3. Analyze and Adjust
Whichever medium you use, measurement is the surest way to decide what is working for you, hence analytics should unquestionably be a part of your lead generation strategy. You can track visitor behavior, click-through-rates, bounce rates, performance of landing pages, and conversion by using analytics platforms such as Google Analytics, Matomo, Cyfe, etc. There are many more free tools and services available as well. Track email marketing metrics such as click-through-rates, open rate, bounces, sign-ups, unsubscribes, etc. to help create better email templates.
Lastly, remember that relevant communication and presentation of information play a key role in lead generation.
---
Did you like it? Then share it!