Self-optimizing Recommendations
Our Product Guide's AI learns from every click of your customer. Machine learning unlocks the full potential of usage and purchase data, creates new sales knowledge and reacts to buying trends in real time. 
"If female users often bought pink bikes in the past, the Product Guide learns and will recommend female users pink bikes directly."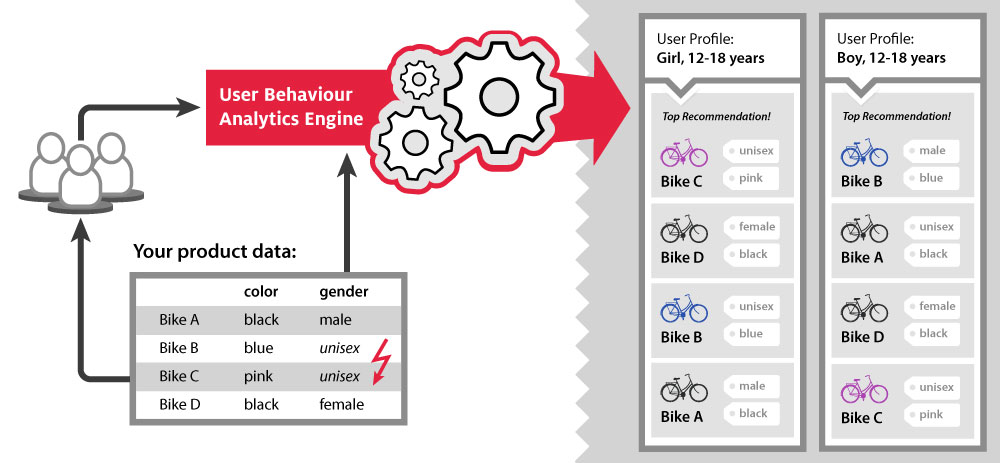 intelligent recommendations
even with limited product data
takes latest trends
into account
a multitude of options to
configure the system

excentos learns from every session about the usability of each product. Machine learning constantly enhances excentos recommendations on the basis of relevant information - purchasing and usage data. This enables the excentos recommender to provide matching product recommendations even with limited or incomplete product data.

However, you can always configure the Matching and adapt the Guided Selling process manually by adding expert sales knowledge.