Product comparison: Simplify decision-making with a better overview
Create a quick overview and help your customers to choose between the best products. Make the last step easy and lead them to the final buying decision.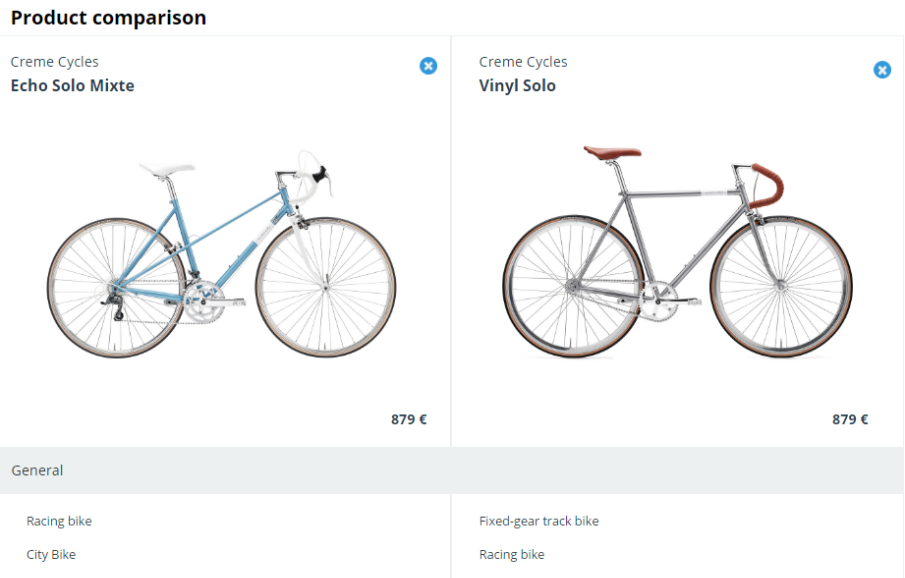 Compare products at a glance
Simplifies the choice between several suitable products
Creates transparency and increases customer satisfaction
Do you want to help you shoppers choose? excentos Product Comparison is the right solution to support your customers. Create a quick overview by showing your customer two or more products. The so created transparency eases the buying decision and increases customer loyalty.