Easy maintenance and quickly expandable
Our user-friendly backend allows you to create and optimize your Product Guides. Simply control the recommendation behavior and edit the content without any hassle.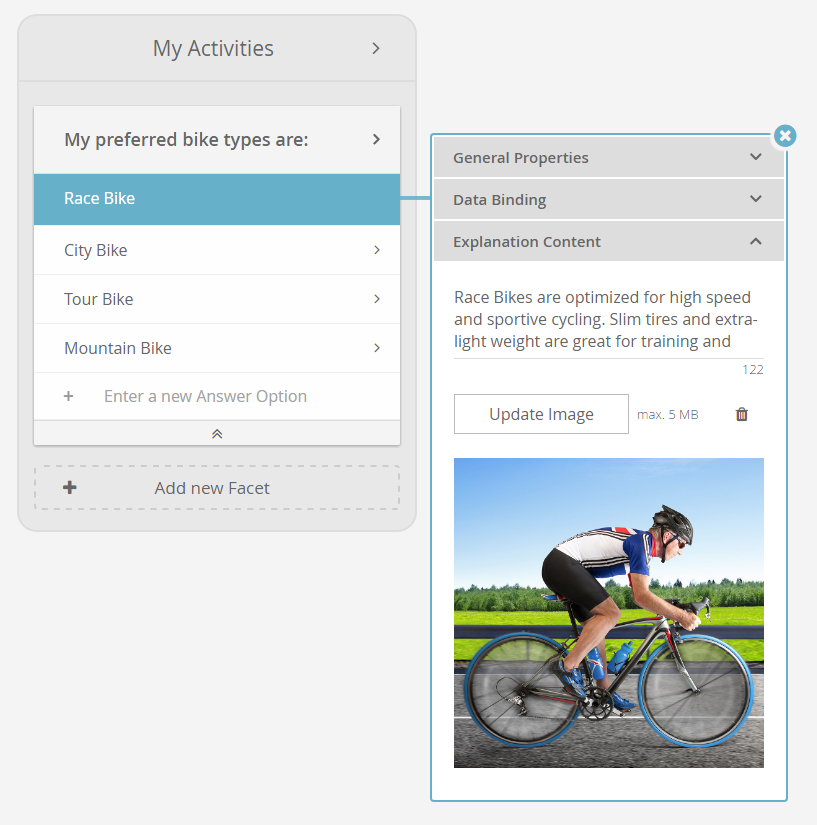 Easy to configure
The concept, content and the recommendation behavior can be edited in the web-based backend New questions and answer options can be added with ease.
A future-proof solution
Easily adapt the content, recommendation behavior and concept in the user-friendly self-service backend. The question flow and recommendation behavior adjust automatically to new product assortments and
learn from usage data
.
The excentos Recommender
learns from usage data
and reacts dynamically to new buying trends. Moreover, the Product Advisor is effortless expandable: e.g. add advice topics, other User Interfaces or Channel rollouts from the same core system
The recommender's knowledge model works independently of product data. Thus new products are immediately recommended correctly without manual adjustments, making excentos Product Guides extremely efficient, easy to maintain and optimize.
easy to maintain, quickly optimized
modular Architecture
expandable
∞ always up to date