Instore Solutions
Interactive sales support, in your stores and 24/7. excentos Product Guides support your sales staff or directly lead your customers to the right product.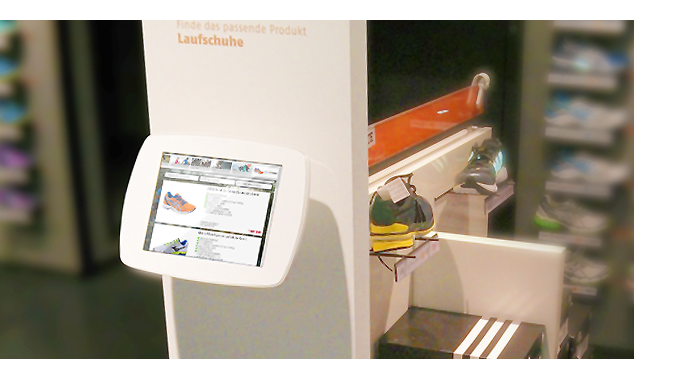 Instore devices
Touch-optimized User Interface for the perfect instore shopping experience and expert product advice
You receive a 100% web-based application for all iOS and Android tablets and kiosk devices
excentos implements and operates the web-based Instore Product Guides. These instore devices only need WLAN or a 3G network connection. A kiosk software protects the devices from unauthorized access. excentos can, if requested, provide the entire frontend incl. product detail pages and image zoom. We only need one data feed and you do not have to provide any additional system.
Perfect multichannel integration
Home delivery - non-available products, e.g. in a different size or color, can be ordered in the store and will be delivered directly to the customer's doorstep
Use high-quality online content such as videos and user reviews in your stores
excentos helps multichannel retailers to provide convincing services and expert advice in all channels. Every sales staff will appreciate the access to the newest product and product range information. excentos guarantees a high conversion not only online, but in your stores as well.
---