Free text search
Give your customers with a tool to search for products in a natural way. Let your customers use their own words and vocabulary to search for their desired products.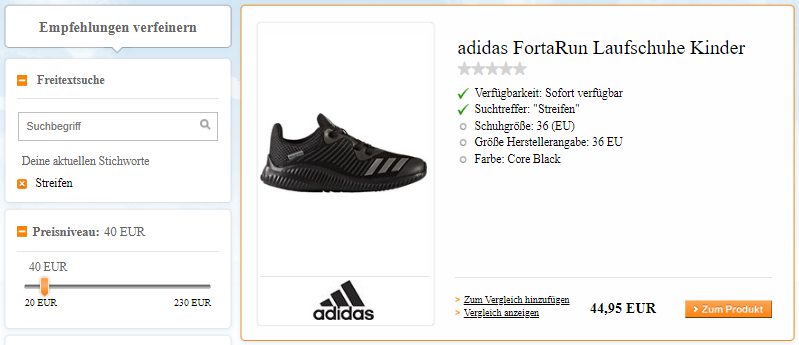 The power to understand every wish of your customers
A Free text Search that understands your customer's language
Your customers usually know what they want. But often they do not know how to search for it. excentos semantic Free text Search solves this dilemma and allows your customers to find the product they desire without knowing the technical details or brands by name.

The search engine translates user needs, buying needs and all other user input provided on a human-like natural text expression in powerful recommendations.
Examples for semantic search terms:

"Breathable Shoe":
The Search understands that the users wants a breathable shoe and will thus recommend clima membranes and textiles such as e.g. Gore-Tex.


"Notebook for Beginners":
The Search understands that the users wants an inexpensive notebook with not too many features that is easy-to-use.