A faceted search that online shoppers desire
An effective search is the basis of every online sales process.
Empower your customers with a convenient and user-friendly tool for product search.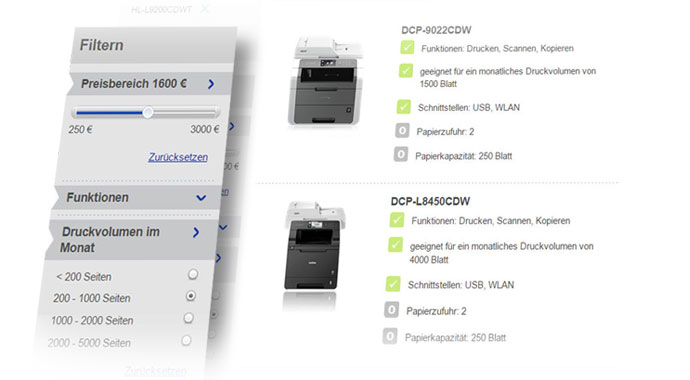 Ensure that every customer finds the right product!
excentos needs-oriented faceted search leads every customer quickly to the right recommendation even without prior knowledge about the product range. Do not leave it to chance if your customers find the right product.

If customers are disappointed by the search function, 80% leave the website (Jupiter Research) and 75% never return (Forrester Research).
---