Configuration combined with advice
Make complex product configuration easy.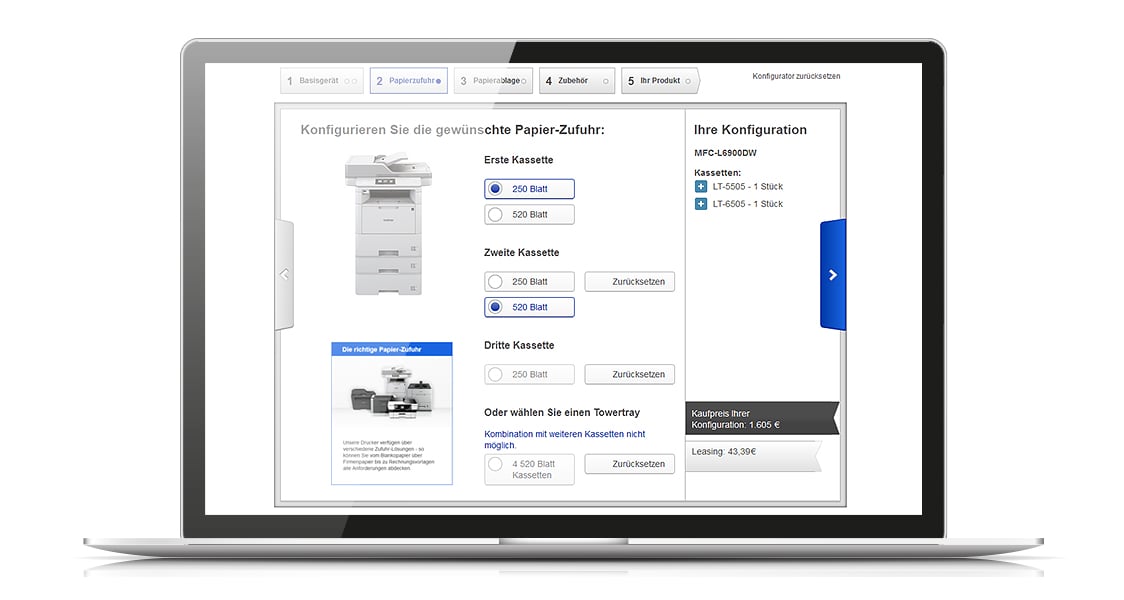 excentos combines product configuration with product advice and provides the basis for an automated sales process. Whether expert or a new customer, the question flow is adjusted accordingly and leads every customer through even the most complex product assortment and configurations. Ensure that every customer receives the ideal product configuration, reduce your costs with an automated sales process and improve your customer service at the same time.