Conversational Agents
Chatbots allow you to offer digital advice and customer support 24/7. Construct them with the typical needs of your customers in mind to make the experience extra personal. With natural language processing and a voice interface, visitors are able to naturally interact with your brand.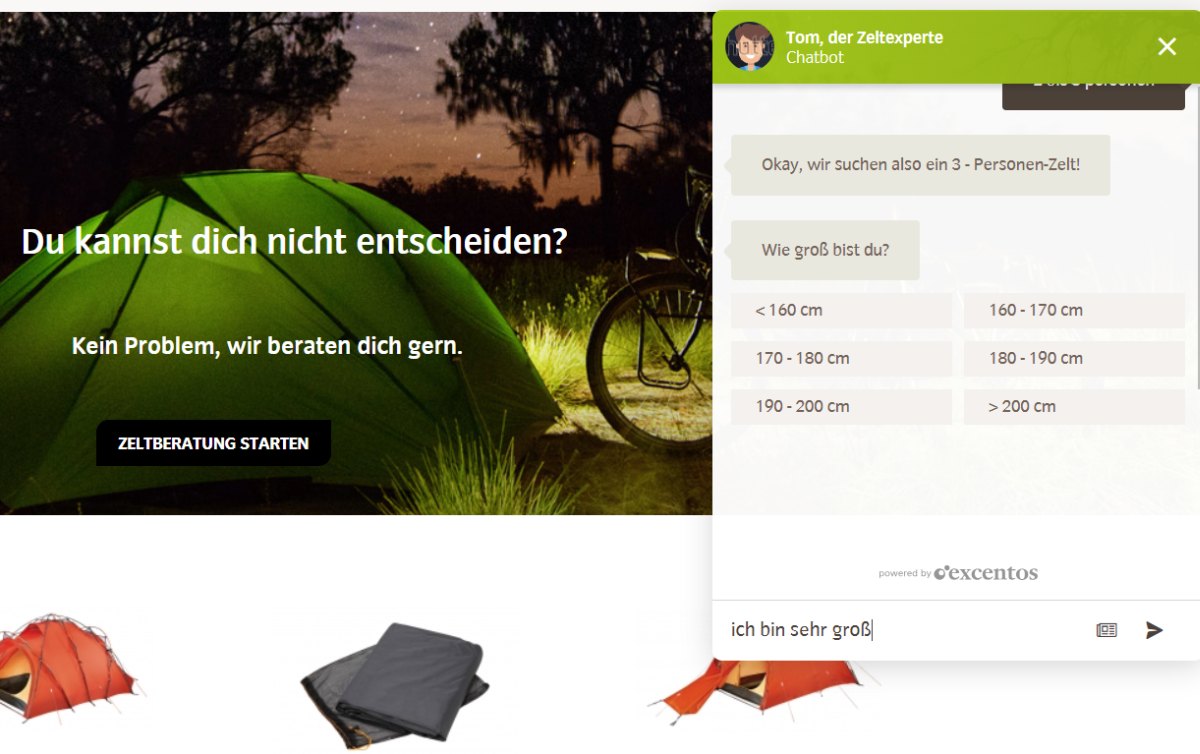 Digital advice on all your channels – with free-text and voice
Our chatbot technology can be directly integrated into your online shop or brand website. We also support integration with all major messaging platforms and virtual assistants.

With the excentos Workbench, you can self-sufficiently build your own chatbot. Optimize your dialogue flow to suit the needs of your users and train the chatbot to understand free-text input and voice control.
Thanks to our flexible APIs, you can also integrate the chatbot with other live chat systems, your CRM or Product Guide.
test our Chatbots
You can find the chatbot we created for outdoor retailers
VAUDE
in the right hand corner of the webpage.
Find out how chatbots work in this video