chat with your customers
Conversational Assistance
With excentos, you can bring intelligent Chatbots into your website to offer digital advice and customer support. Our Chatbots take care of your customers 24/7 in the most personal way and can be fully adapted to your customer's needs. Natural Language Processing and an innovative Voice Interface allows your visitors to interact with your brand using the most natural way of communication: Chat or voice.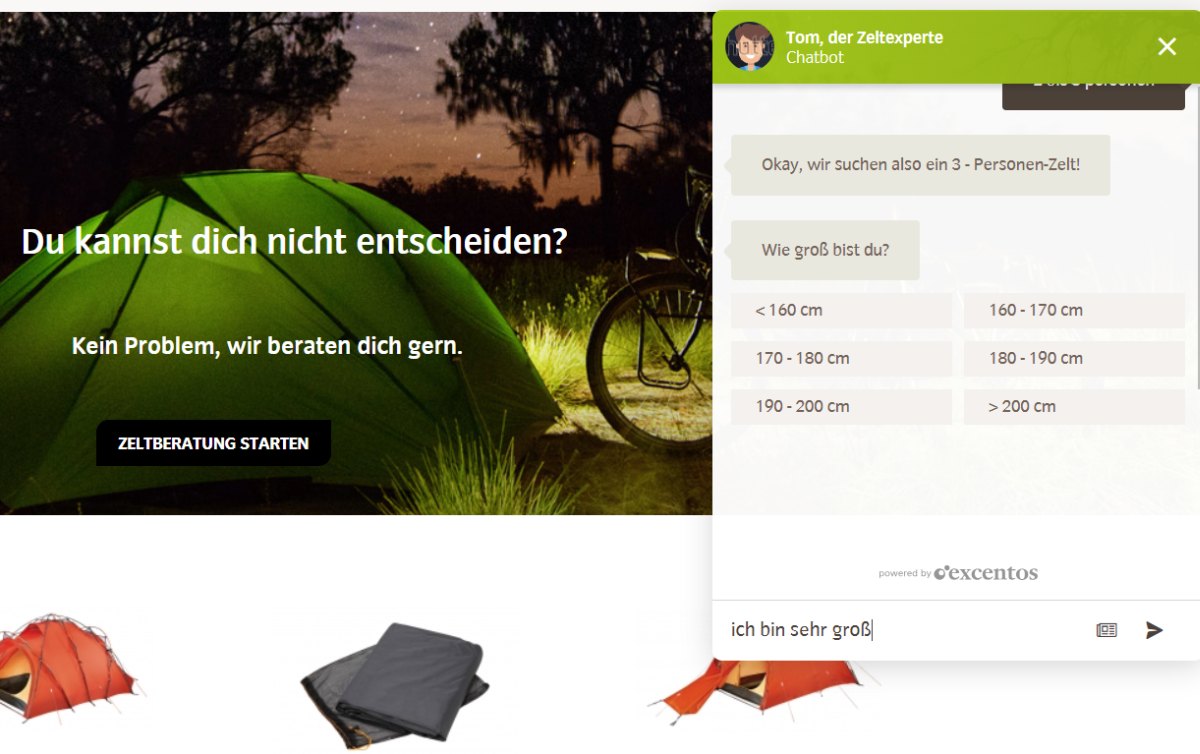 Digital Advice per chat supports all relevant channels - per free text or voice
Our chatbot technology can be integrated directly into your online shop or brand website. We also support any messenger-platforms such as Facebook Messenger or Skype, and voice-based Personal Assistants such as Amazon Alexa and Google Home:

br>
The excentos Workbench offers you an extremely easy way to build your Chatbot: The Chatbot's recommendation behavior and interaction flow is created with our Workbench that allows you to fully create Product Guides yourselves. The Chatbot can be trained to understand almost every free text input and even voice control via modern voice interfaces. The Chatbots can integrate almost all features of our Guided Selling platform. The dialog flow can be adapted for specific chat and voice situations. And if users request more information after having completed a chat session, we can hand over and integrate with e.g. live chat systems, a full desktop Product Guide session, your CRM system and many more thanks to our flexible APIs.
test our Chatbots
(in the new page, please click on the small chat window on the bottom right side). The Chatbot is based on the
VAUDE
.
This video explains how the Chatbot works