Measure your success and learn about your customers
excentos Web Analytics tracks every user activity within the Product Guide and displays the data in a convenient web application.
You gain live access to valuable reports and insights
excentos provides full transparency of the sales success
The Product Guides generate valuable user profiles and collects data about their buying desires.
excentos can, upon request, transfer the data to your analytics, targeting or personalization systems
The data does not only include pageviews but
buying desires
that customers formulated during the Guided Selling process. Therefore, this valuable data is the best possible basis for optimization of your product portfolio and marketing strategy: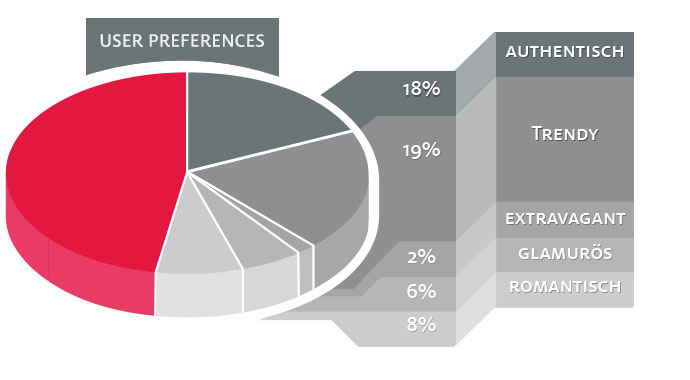 What kinds of data are provided by excentos Analytics?
all kind of standard analytics data (from visitors to shopping cart)
+ desired product variations and product features
+ favorite products
+ buying desires!