What are relevant traffic sources,
and which source brings how much traffic increase?
The diagram shows from where your Shop / Website can link into the Product Guides. Of course, more linking brings more traffic. The figures on which measure can help how muchare based on our experience: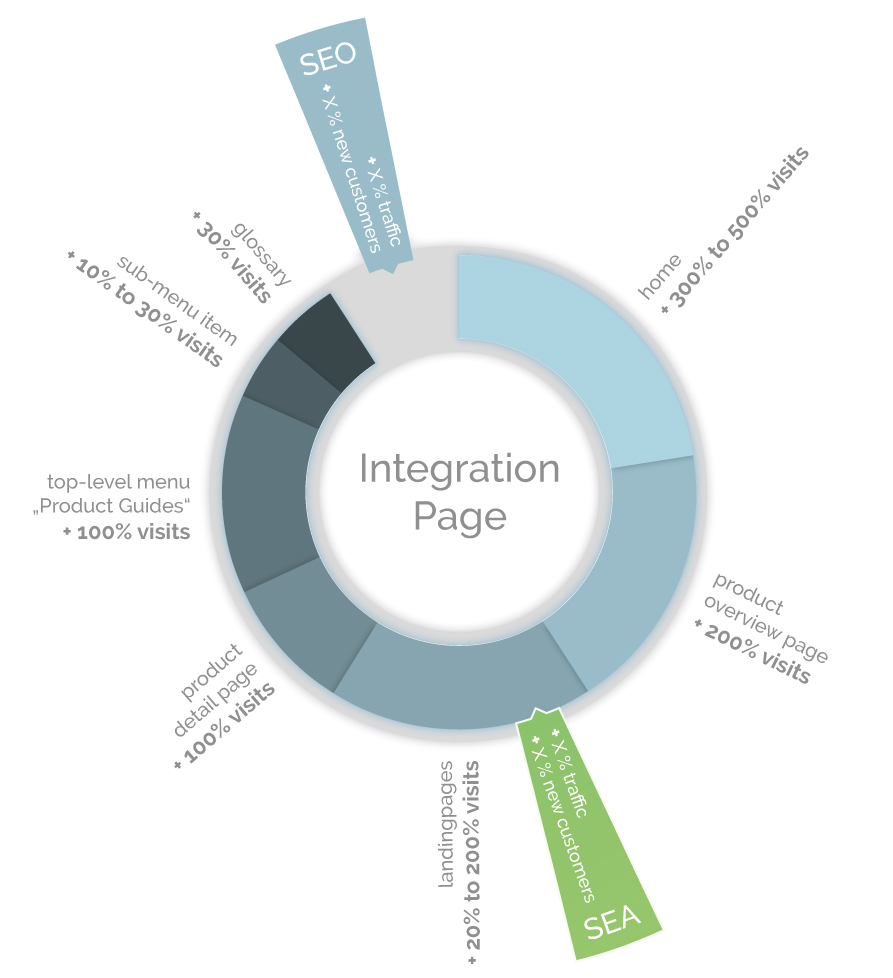 Notes to the Diagram:

All figures rough estimates only.

Example: Integrate a banner or link to the Product Guide into your product detail page and expect to increase the Product Guide's traffic by ca. 200% depending of the quality of the banners / links / content offered and your target group. Some effects additive, others not.
the most crucial elements of the Landing Page are relevant content and SEO keywords and top-level URLs filled with keywords. This maximizes traffic for both returning and new visitors, no matter whether they are already in your Website or search via Google etc.

Most of these solutions are self-explanatory, that's why the following documentation only covers subjects where further examples are necessary.
---