Jungheinrich strengthens its lead generation, branding and customer service
Read our Jungheinrich case study and find out how Jungheinrich uses Digital Advice for complex B2B products
Potsdam, 30. January 2020. Download the entire case study as PDF.
The Jungheinrich Case Study
Jungheinrich's Forklift Guide strengthens lead generation, increases brand exposure and provides unique 24/7 customer service.
In short, this case study shows:
Jungheinrich's project goals for Digital Sales Advice
Success Figures: increased brand exposure, high-level interaction, valuable customer profiles
Improved and personalized online shopping experience
The cooperation with the excentos team
Do you want to know what excentos can do for your business?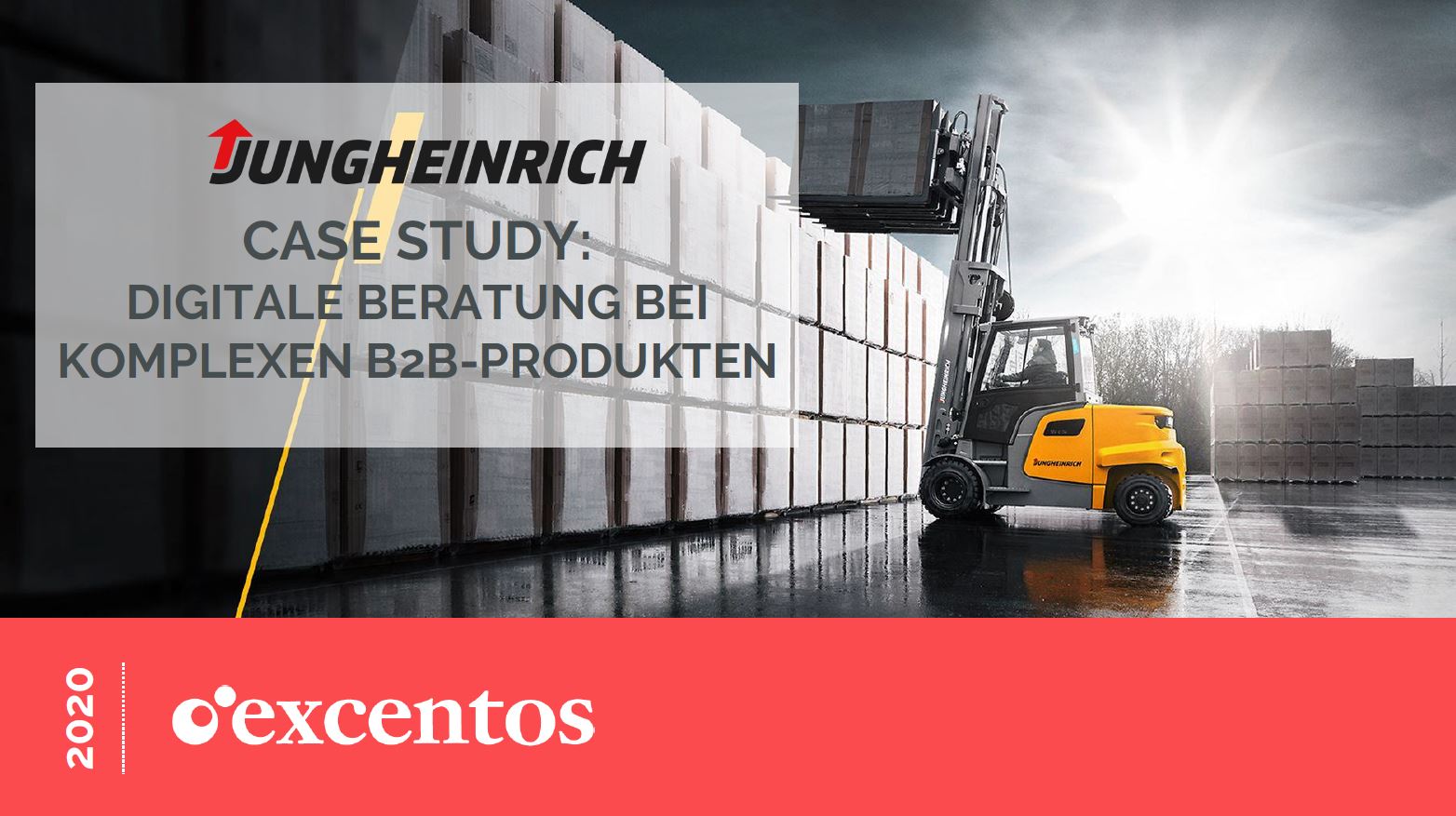 Click to download as PDF
---
Press Contact
Marko Kotur
excentos Software GmbH
Reiterweg 1
14469 Potsdam
Tel.: +49-331-730-768-43
Fax: +49-331-730-768-19
Email: [email protected]