Find the perfect stroller with the new Product Guide from MyToys
MyToys uses excentos Guided Selling technology to make buying decisions easy.
Potsdam, 17. November 2018. excentos develops the new Stroller Guide for MyToys, a brand of the Otto GmbH. The Stoller Guide provides parents with advice they need and want in only a few clicks.
Find your ideal stroller!
Finding the right stroller can be an astonishingly tedious task. Especially, if it is the first stroller that your customers buy, they feel that they lack information and thus want as much advice as they can get. Thanks to MyToys' Stoller Guide parents can find the fitting product within only a few minutes and still find all the information they require during the process.

The interactive and flexible question flow allows Mytoys' customers to choose the attributes they desire and receive information at the same time. Thus, the process is providing the customers only with advice and answers to questions that are important to the individual customer, from questions like does the stroller include a baby carrier, to does it have additional breaks. This way all customers get the advice they need and want and are led to the right buying decision.
Do you want to know more about the Stroller Guide or Guided Selling?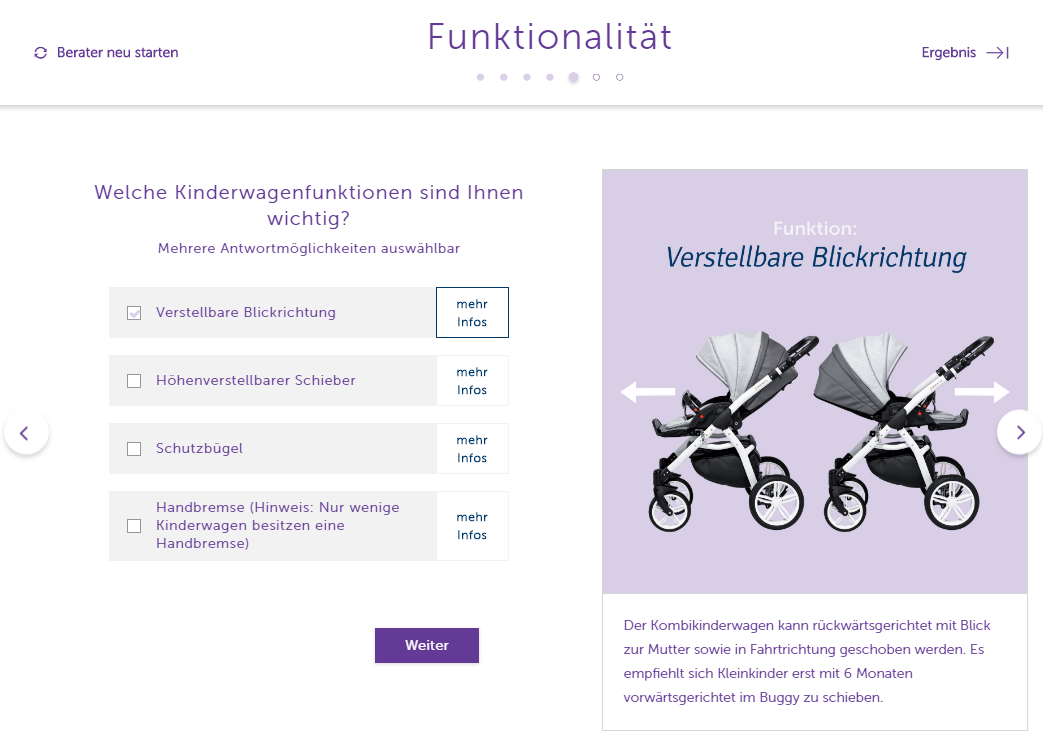 www.Mytoys.de
---
Press Contact
Marko Kotur
excentos Software GmbH
Reiterweg 1
14467 Potsdam
Tel.: +49-331-730-768-43
Fax: +49-331-730-768-19
Email: [email protected]