Create Product Guides with
the Workbench: in just 5 simple steps
#1

Define your Concept

Create the questions you would like to ask your customer in the Concept Board.

Step-by-step, this tutorial guides you through creating the different stages of your Product Guide.

Watch
#2

Upload and Manage your Data

Configure and refine your data feed

Connect your existing shop or PIM data feed to the Workbench. Refine the data to get the most out of your product feed.

Upon request, excentos can provide data management services to help you work with inexistent or missing product data.
#3

Configure your Product Guide

Connect the Product Guide with your data and configure the recommendation behavior

Connect the questions and answer options with your product data. Adjust settings such as product attributes and the question flow. Edit the recommendation behavior to optimize user experience, overall conversion and upselling factors.
#4

Use your company font and colors

Your colors and branding

Quickly adjust font and colors so that the Product Guide matches your company branding. Make the Product Guide yours and integrate it into your website with a single line of script code. With just one click, the Product Guide becomes an integral part of your website.
#5

Test and Optimize

See results instantly

You can immediately start testing and optimizing your Product Guide, ready for going live.

Your Product Guide is ready to start advising customers and increasing your sales!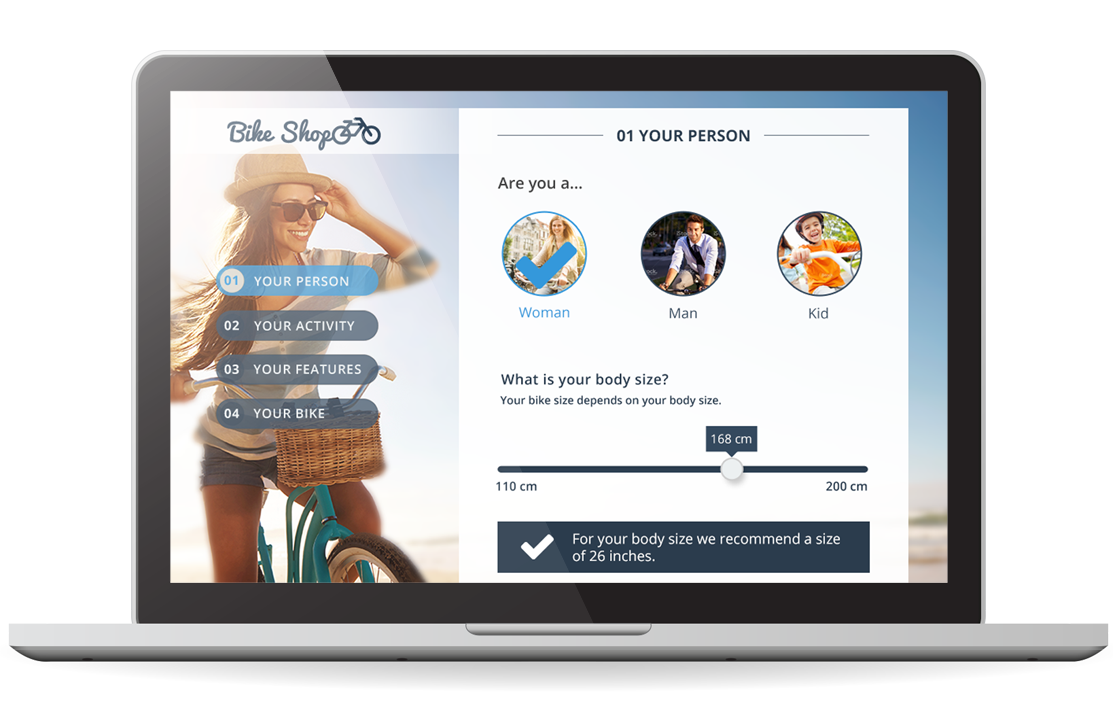 ---
Explore Workbench features