New excentos Gift Finder for Yomonda
Yomonda's new Gift Finder is online
Potsdam, 8th January 2017. excentos developed the new Gift Finder for Yomonda that provides their customers with the perfect gift idea for every occasion.
A wealth of ideas for every occasion
Everybody has gone through this problem at least once. The next wedding, birthday, Easter or Christmas approaches and it seems impossible to find the right present. Yomonda knows the painful struggle of its customers and thus decided to offer an innovative solution - the excentos Gift Finder.
The plain but playful design displays a new generation of digital product advice. The highly personalized question flow focuses on the gift recipient and not on the products, thus diverges from the traditional methods of online product advice.

www.Yomonda.de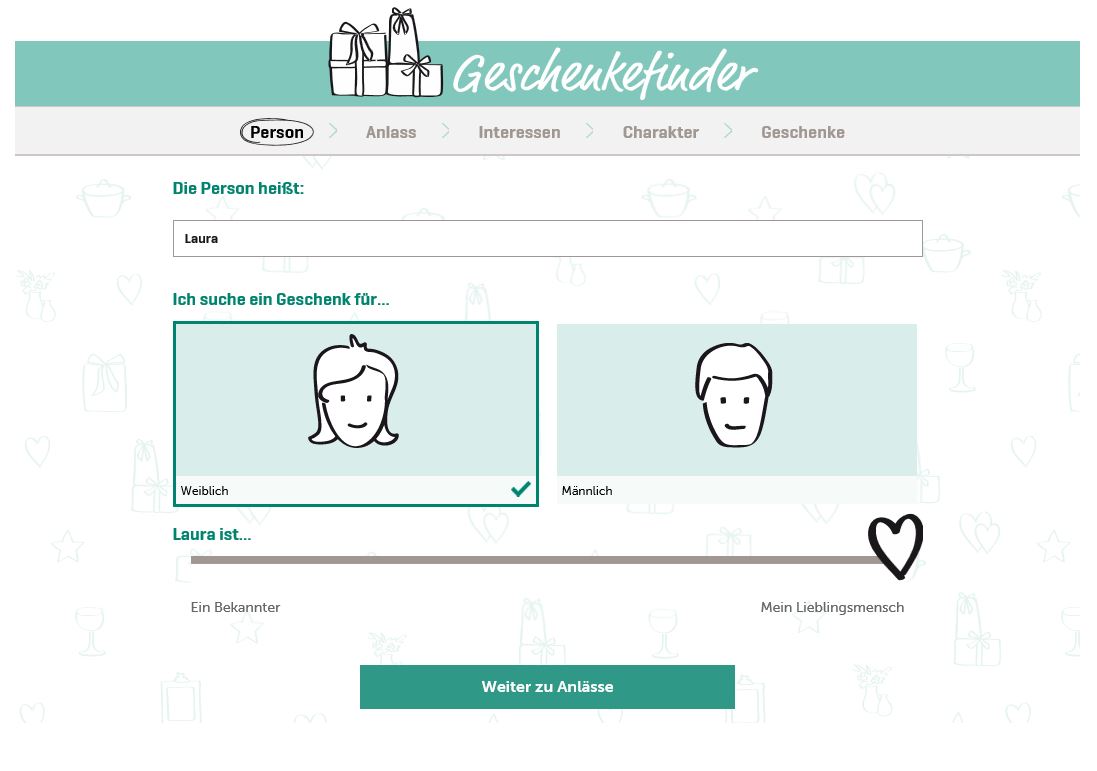 ---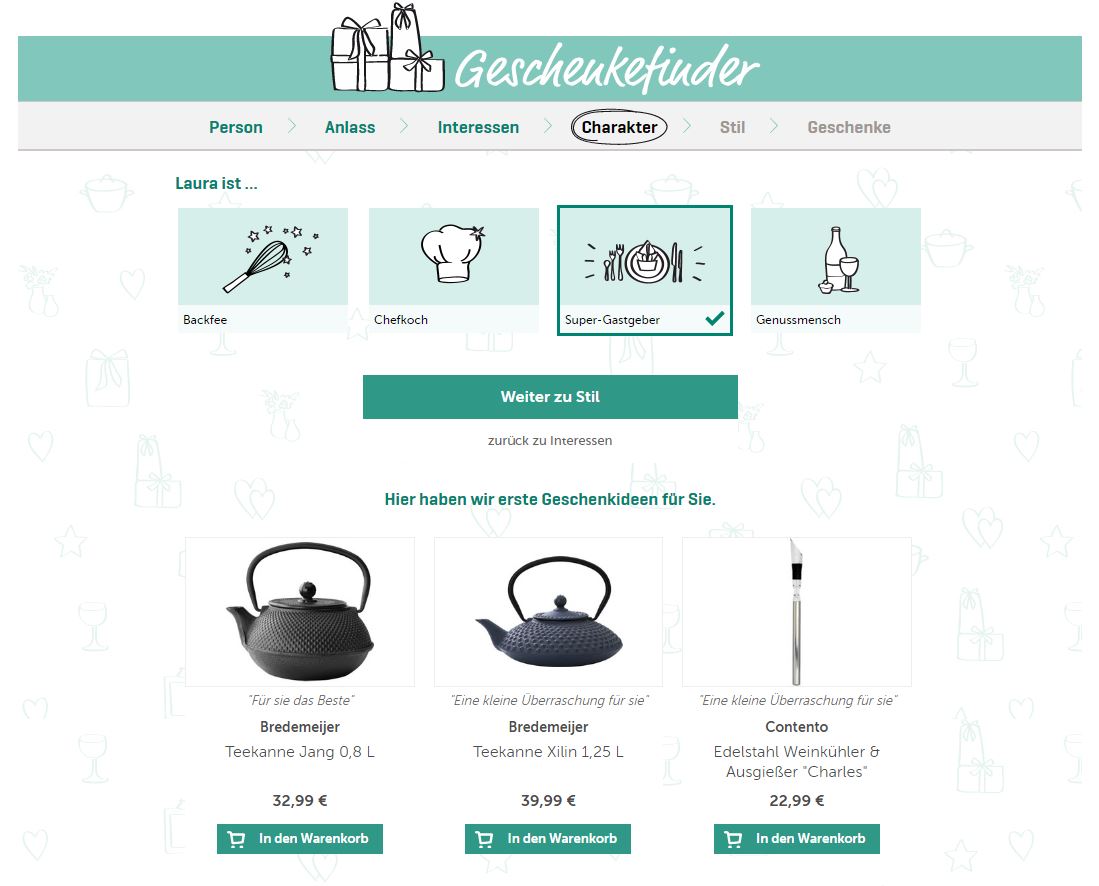 Enjoyable and personalized guidance
The user answers question about the gift recipient in four phases. While the user is going through this phases he or she already sees a Recommendation Preview that displays possible gifts.

The extraordinary question flow considers the interests and character of the gift recipient and leads the customer through a unique shopping experience that makes finding the right gift simply enjoyable.
Do you have questions about the Gift Finder?
---
Press Contact
Marko Kotur
excentos Software GmbH
Reiterweg 1
14469 Potsdam
Tel.: +49-331-730-768-43
Fax: +49-331-730-768-19
Email: [email protected]