River
---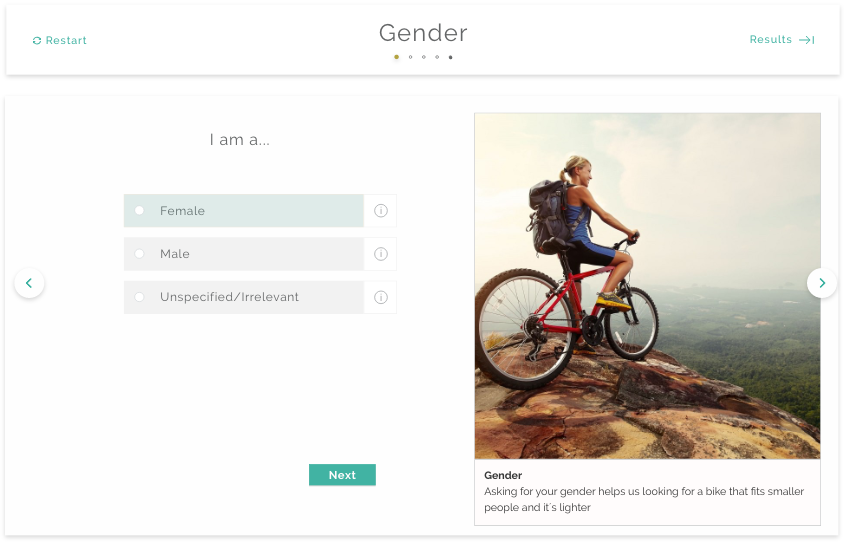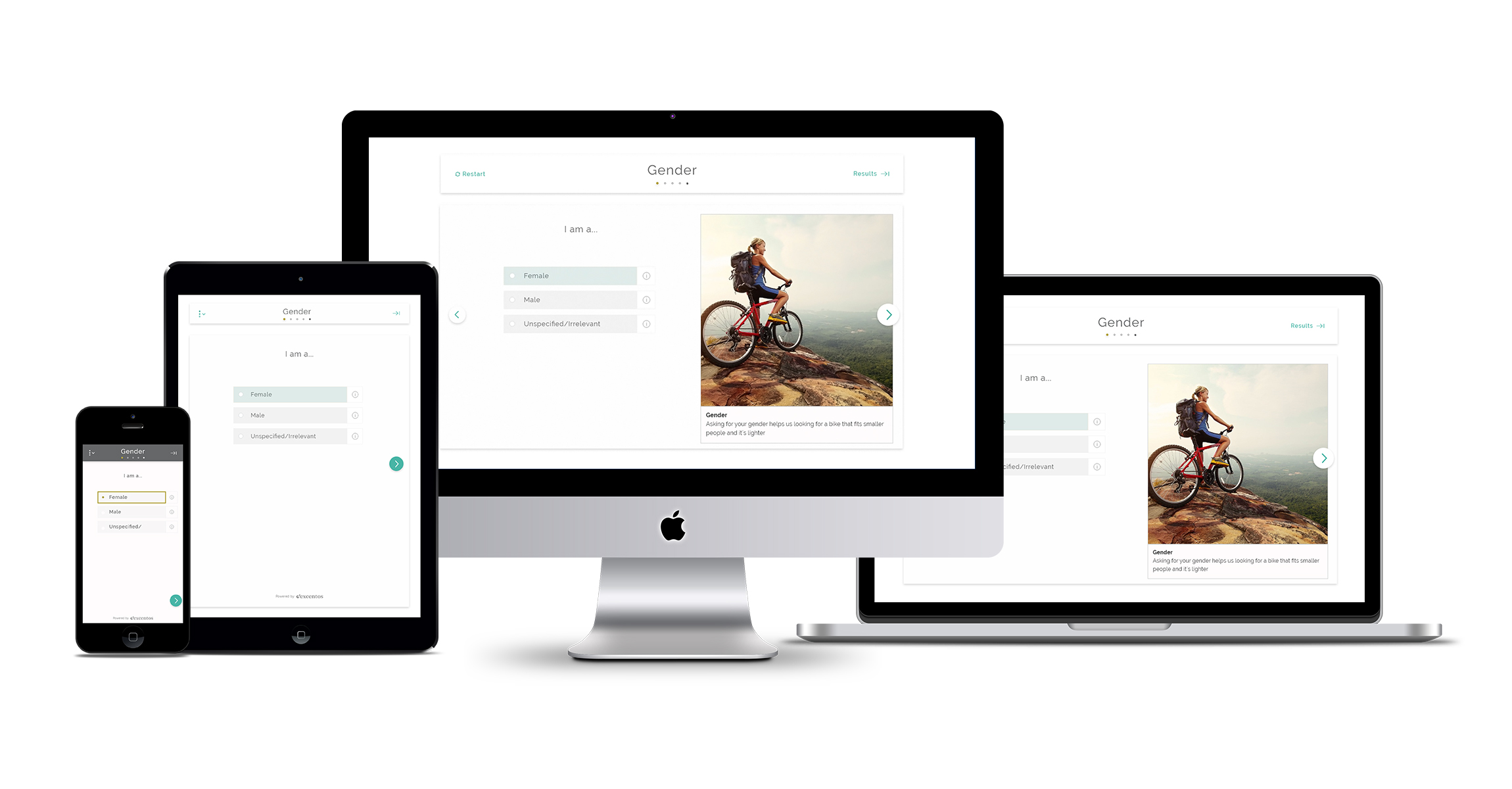 The River theme is designed to adapt to a broad range of industries, ideal for the small to medium business, retailers of common goods (bikes, common electronic devices, accessories, etc.) as well as services other products and services.

This theme is meant to easily be integrated in your website or online shop and adapt to small Product Guides as well as those with over 10 stages.
Features
---
Recommended industries

All, except for fashion

User's goal

Product inspiration and product advise

Supported widgets

Explanation images, sliders, dropdowns, multiselects, singleselects, search box

Number of stages

The design works well with few to 20 stages

Questions per stage

Suggested: one or two questions

Explanation content

Stages, questions and answer options can contain explanatory content with both text, and one explanation image

*

. The explanation content is accessible by clicking on a info icon

Decoration Images

Shown: no

Recommendations

shown in the last stage of the Product Guide. Distinguishes between Top Recommendations and Further Alternatives

Product matching

Each recommended product displays matching product attributes and details

Cross Seeling

Yes

Recommendation Preview

No

Product Attributes

Shown: yes

*

Notes on use

Minimum images width: 520px
Suggested max. image size: 100 KB
Suggested image width and height: 1500px / 1500px (square)
How will the content be displayed in this layout?
---
Here a mapping of the Product Guide as it will look when you choose the River theme.
Click on the plus sign to learn about how the concept built in Workbench is arranged in this desing.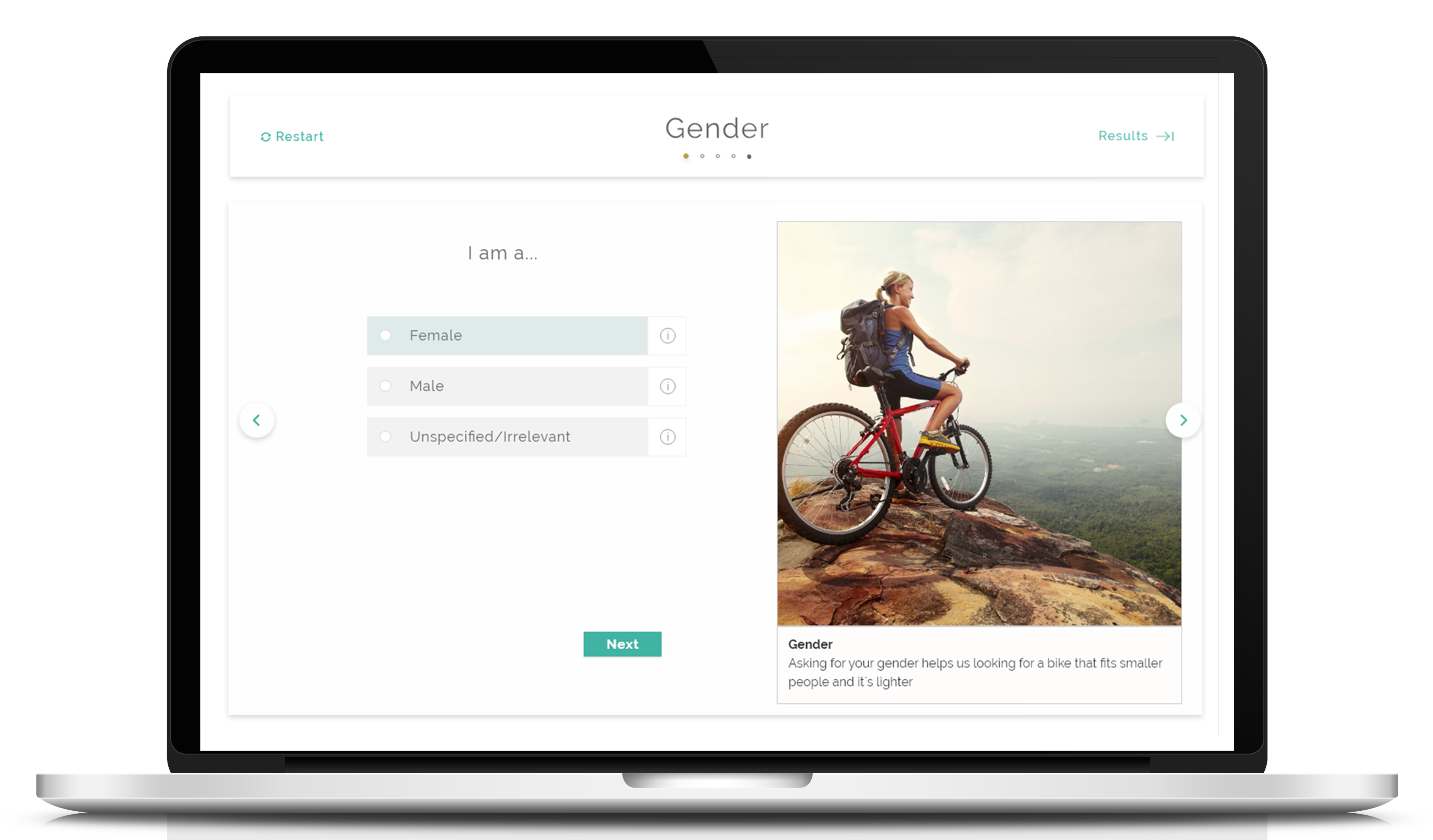 The Stage name

Each stage can contain one to several question. You can think about this as the "topic" of the questions displayed.

Explanation Image

You can add one for every element of the Product Guide: stages, questions, answer options.

Explanation Text

Maximise the potential of your Product Guide by helping your users to answer. Here is where the Explanation Text is displayed.

Info icon

The expanation content can be accessed by clicking here